Western Digital Raptor 150GB 10K SATA Hard Drive
Western Digital Raptor 150 Gb 10K SATA Hard Drive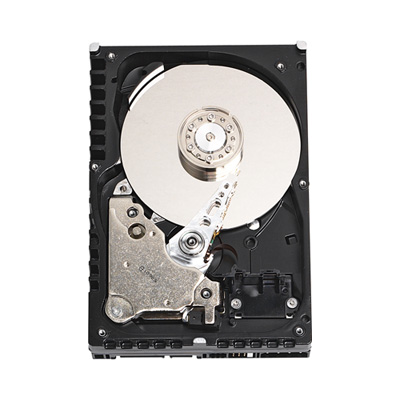 Introduction:
Hard drives are one of the major factors that limit the performance of your system. Even if you have a great CPU to process the information and a lot of fast RAM to store the information, that information first has to be retrieved from the hard drive before it goes anywhere else. This is where the Western Digital Raptor 10,000 RPM 150 GB Hard Drive comes in. This is one of the top of the line hard drives available from Western digital. This particular hard drive is special because unlike the traditional 7200 RPM hard drives, this one spins at 10,000 RPM which leads to significantly smaller seek times thus producing huge performance gains.
Specifications:
Performance Specifications

Rotational Speed
10,000 RPM (nominal)
Buffer Size
16 MB
Average Latency
2.99 ms (nominal)
Start/Stop Cycles
20,000 minimum

Seek Times

Read Seek Time
4.6 ms
Write Seek Time
5.2 ms (average)
Track-To-Track Seek Time
0.4 ms (average)
Full Stroke Seek
10.2 ms (average)

Transfer Rates

Buffer To Host (Serial ATA)
1.5 Gb/s (Max)
Transfer Rate (Buffer To Disk)
84 MB/s (Sustained)

Physical Specifications

Formatted Capacity
150,039 MB
Capacity
150 GB
Interface
SATA 1.5 Gb/s
User Sectors Per Drive
293,046,768
Testing:
Hard drives, as well as other storage elements, can not have cut and dried performance benchmarks like processors. While testing processors, there are only a handful of comparisons upon which you could draw up your conclusion. It will always be the case, for example, that a Q6700 will outperform a Q6600 (processors from Intel) in almost all categories at out of the box speeds. Such is not the case with storage elements. While you will see that the Raptor 150 GB 10,000 RPM outperforms the Samsung 1000 Gb 7200 RPM in some categories, it will not be able to beat the Samsung in all tests.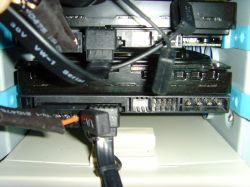 Real Time Pricing: