PALIT Geforce 9600GSO Sonic
PALIT Geforce 9600GSO Sonic

A Closer Look:
Taking a closer look at the PALIT 9600GSO, we see that it is a dual slot graphics card similar to the other graphics card TWL has recently reviewed (ATI's 3870). The PALIT 9600GSO comes with all aluminum casing which hides the inter-workings of the graphics card and gives a solid very sturdy look to the card. Also the heat pipe heat-sink to help disipate the heat from the GPU when the user chooses to over clock the GPU. The GPU fan was very quite which was not able to be heard once the case wall was installed.
Click on photos of larger view

Software
The graphics card came with a driver CD which allows you to load divers for the graphics card. After these drivers were loaded, we went to Geforce.com and downloaded the latest. The software came with VTune overclocking software which allowed us to very easily change the clock speed of the GPU. This proved to be very handy.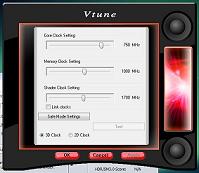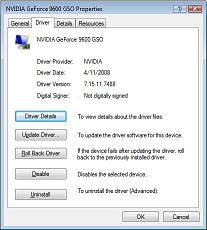 Cick on photos for larger view.
Test System:
For doing out testing, we are going to be using the AMD Phenom 9600 quad core processor with GIGABYTE GA-MA78GM-S2H 780G motherboard from TWL review of the 4850e review. The operating system of choice was Windows Vista Ultimate to get full advantage of DirectX 10.1.
Real Time Pricing: