Gigabyte GA-EX58-UD3R Motherboard

Introduction:
When Intel released their i7 processor, they took the industry by storm. It was a major addition to their already high performing line. All of this power however, is useless unless you have something to channel it. You need a good motherboard. With the current state of the economy, the world is becoming more budget conscious. Inexpensive does not necessarily mean cheap as we will soon find out. This is why we were pleased when Gigabyte offered us their GA-EX58-UD3R for review. So does this budget minding board have what it takes to play with the big dogs? Read on to find out.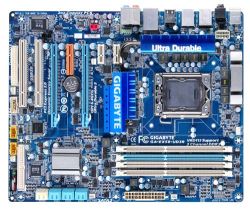 Gigabyte's Take:
"The EX58-UD3R is the latest X58 Series motherboards of GIGABYTE, designed from the ground up to unleash the awesome power of Intel's new Core i7 processors. Equipped with a host of new features including the new QPI interface, 3 channel DDR3 support, CrossFireX support, Ultra Durable 3 (Classic) technology and the industry's most extensive range of overclocking features, the EX58-UD3R is bringing excitement back into the high performance motherboard industry."
OUR OTHER RELEVANT REVIEWS
CLICK HERE FOR REALTIME PRICING ON THE GIGABYTE GA-EX58-UD3R