AntiMicro
Keypad, Joystick, and Misc Control Unit Key Binding OpenSource Software
I don't normally go out of my way to review software as there is so much out there, but when I do I make sure it's worth it, and this piece is damn worth it for those digital gamers out there with old or new hardware for their machine, from joysticks to command pads used to initiate hotkeys on the keyboard that can be customized to ANY game of your choice.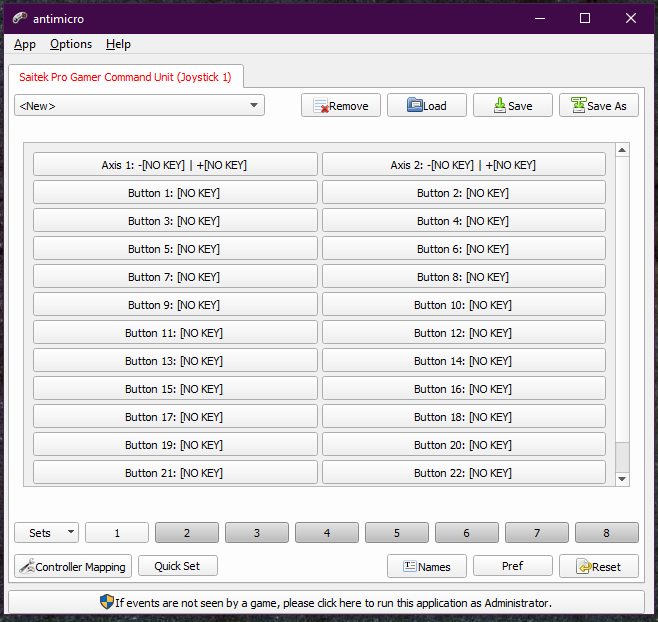 You heard me right, this software acts as an overlay that can literally use your typical keyboard keys for any game (as well as mouse movements and buttons/scrolls) this overlay means there are no direct access points necessary to be compatible with the game itself, it simply emulates keyboard and mouse usage!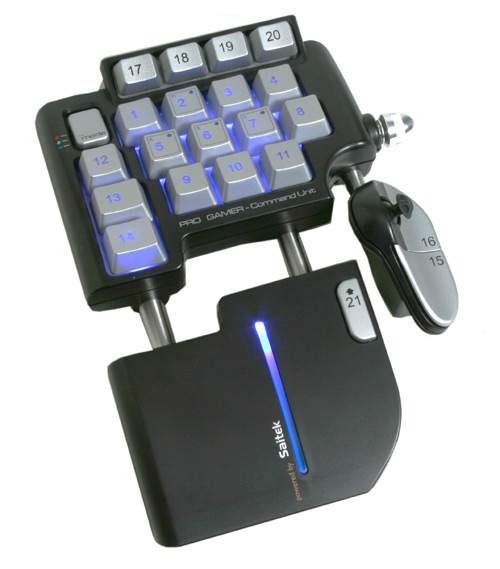 Using my old Saitek Pro Gamer – Command Unit I had in high school with specific drivers with the software was seamless, automatically identifying every key on the unit, as well as the switch that goes into different modes of customized shortcuts.
Sadly the switch so far is simply a constant key press that can be changed based on the location of the switch. Other than that so far there is no guarantee I will be able to program the shortcuts to macro its way into swapping layouts in the same originally manufactured way.
With a similar, experience I programmed my Afterglow Blue XBox 360 styled USB controller to mimic Minecraft controls as well as SNES and other emulators! Oh, this software was a godsend since I had no use for these devices due to outdated drivers and software… oh what a little golden internet treasure indeed.
You can visit the GitHub page here: https://github.com/AntiMicro/antimicro and download the prepackaged contents based on your OS. Enjoy a little gold nugget! Direct package link here. All credit goes to jsbackus on GitHub, well-done brother! 🙂