Introduction:
Designing and releasing a new CPU architecture is risky business. You are essentially trying to forecast consumers interest, software and hardware development for the lifetime of that product. No doubts about it it is a gamble. If your forecast, the market analysts, or your developers are wrong your new architecture goes no where. For an easy example, just take a look at the VIA C7 or the Pentium D; neither of these CPU's took market hold and both fell short of their promised potential.
Today we have the launch of another new architecture from AMD, their first major release since the Athlon 64. Now for history buffs let's flash back to the Athlon 64 release, it not only took the market by storm it also held the performance crown and enthralled enthusiasts for years.  That hat trick was not easily accomplished but the Athlon architecture persisted was enhanced and modified for the Phenom series, and has finally been replaced by Bulldozer.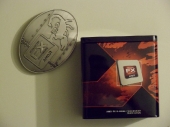 Click on the Thumbnail for a Larger Image
A Game Changer:
Bulldozer introduces the first consumer 8 core CPU with good performance and a low price. In fact Intel may find AMD's pricing to be the most challenging aspect of bulldozer to deal with.  Considering PIB (processor in a box) cost the  i7 2600K is priced more than $200 than the AMD FX-8150 in review here. The full lineup pricing is as follows:
FX MODELS AT LAUNCH

FX-8150 -$245
FX-8120 -$205
FX-6100 -$175
FX-4100 – $115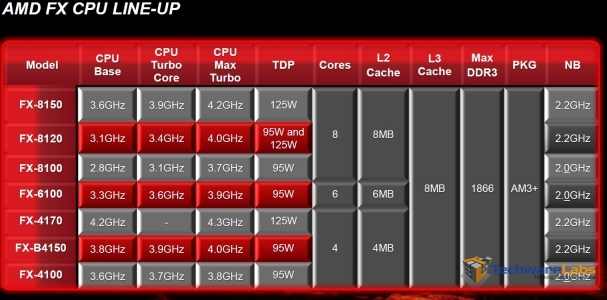 For a mere $175 AMD has introduced consumers to their next gen CPU with a sub $200 price, 8 cores, and a host of advanced features and performance.
So lets step into the Bulldozer and see what this new architecture from AMD holds for you.