Asus Maximus VII Motherboard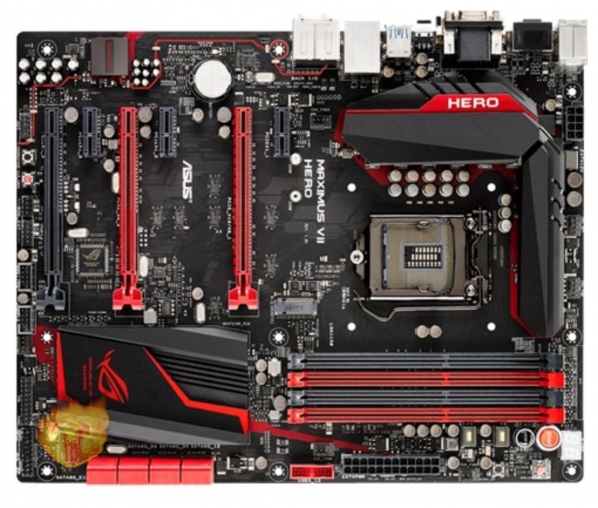 Pros
Cons
Rating

Easy to use BIOS
Simple for overclocking
Great Design
Price
Excellent power consumption

Techware Labs Rating:

9 out of 10

 
Introduction:
Last year's hero burst onto the scene with style, giving enthusiasts and PC gamers all the things they expect in a motherboard. With all of the great features last generations Hero offered it is easy to say that it is one of the most popular ROG boards to date. With the release of the MAXIMUS VII HERO , which is the newest member to the ROG family, Asus looks to continue that success and fill the voids of any shortcomings the previous board might have had and more. The new MAXIMUS VII HERO  supports all Intel 4th generations Haswell (including the Haswell refresh) as well as future generation Broadwell CPUs on LGA 1150. While last years hero supported the Z87 chipset, this year's hero has now moved on to Z97.
Now many of you may be wondering, who is this board for? Well many of you have requested that ASUS release a more trimmed down board, stripped of the features that were not essential but including all the awesome engineering that we expect from ASUS. We believe that this is Asus' answer to that feedback. Giving us a board that handles everything you want it to, but making it a lot more affordable than the HERO's of the past(FORMULA, GENE, and EXTREME), but still giving us a platform to push performance to the limits. You can find the MAXIMUS VII HERO on Amazon or Newegg for $204.99 which is more than worth it for what you're getting.
Now let's move on and see what the Maximus VII Hero brings to the table.