The Asus Transformer TF101 Tablet:
Much like the netbook market, tablets have come of age and everyone seems to want one. Also similar to netbooks it seems that the market is saturated by tablets from many different manufacturers. Asus can be credited for making the netbook market a reality and for offering some of the finest netbooks made. Today we take a look at the Asus Transformer TF101 tablet to see if Asus has kept the tradition of offering an excellent product in the tablet market.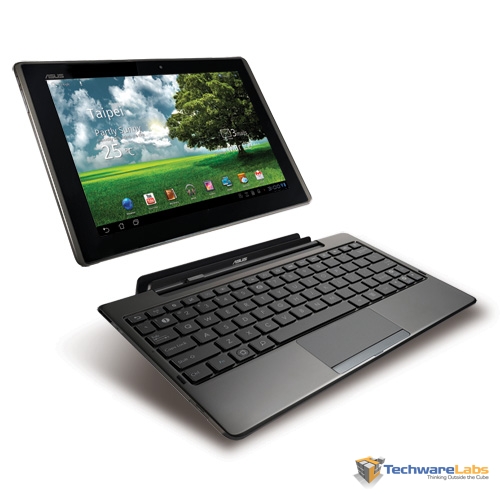 Asus Transformer TF101 shown with optional keyboard dock.
The Transformer is certainly one of the better Android tablets on the market. Powered by the NVIDIA Tegra CPU it has enough horsepower for most applications in addition to boasting enough graphics performance for 1080p video playback. We will test its video and general performance using several applications.
Lets take a look at the specs of the Transformer and then move on to fit and finish.