Is it Really a Best Buy?
There are good reasons that over the years Best Buy has acquired the infamous reputation for being the worst buy. From its deceptive practices to its well known habit to gradually increase prices prior to Black Friday and then cut the price back down to the previous retail. Best Buy has not always lived up to its name. A while ago they were caught with their hands in the cookie jar so to speak when the manipulated prices in store using an intranet LAN for their website found on computers as opposed to the internet listing. All of this to get you in the store and eventually take more money out of your pocket. This is something also done by Home Depot, Wal-Mart, and several other major retailers who claim that the website is a seperate division of the company. It comes as no surprise to me that this Black Friday I find Best Buy cheating, yet again; this time with their door buster specials and what they really have in stock vs what they are willing to sell.
The Scenario:
After seeing the Asus Transformer TF101 16GB for sale at $249 I was tempted to go in and see if I could pick up one of these tablets as either a gift or in prep or CES 2012 in January. I found a stack of the TF101 16GB behind glass in the cabinet by the tablets.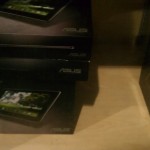 I asked for one and took it to the checkout counter where I was told it wasn't the same model. That's funny I didn't know Asus made different 16GB models of the TF101. I asked the sales clerk to show me what was different. At first he insisted that the TF101 – X1 had a faster 1Ghz Tegra 2 processor which we know isn't true. The stack of Asus TF101's in the glass were all A1 which as we all know is IDENTICAL to the X1. In fact the real reason that Best Buy even has the X1 is so that they don't have to sell the TF101 – A1's at the same price that they promised in their ad. This is tantamount to Bait and Switch and someone needs to nail Best Buy to the wall for this kind of stuff.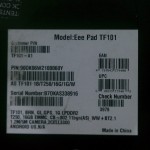 After speaking with the manager I was informed it was Best Buy's policy not to honor the Black Friday price on the A1 or anything that wasn't an exact model match. Interestingly enough the hardware is identical and is as such an exact model match. I would be interested to see what the Transformer inside lists as its model number. I would welcome anyone who has purchased one of these X1's to take a few pictures of the box and the contents as well as the firmware and hardware of their Asus Transformer and send them to us. I'm willing to bet they are identical.
I asked for this statement in writing as well as the store's information and informed the manager I intended to publish this information. I got a pathetic excuse for the statement in writing and the manager refused to give me the store information. While I am displeased by this, I can tell you that he is the store manager of store #571 in Orlando. I won't release his name but would welcome Best Buy to man up and contact us if they wish to have any rebuttal in this situation.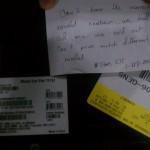 Until then I leave you with these shots and the warning that Best Buy continues its deceptive sales practices and your dollars might be best spent in another store.