Pentesting on the go:
Those familiar with the penetration testing culture of the computer security world, have probably heard of BackTrack. For those that haven't, it is a custom built Linux distro that includes a plethora of security testing tools.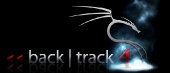 Whether you're hacking wireless, exploiting servers, performing a web application assessment, learning, or social-engineering a client, BackTrack is the one-stop-shop for all of your security needs.
At BlackHat this year, Offensive Security released a brand new version of their popular BackTrack software, BackTrack 4 R1. New features include:
A New kernel (2.6.34)
Massively improved hardware support
Support for new wireless drivers
Official FluxBox Support
A battery of new tools added
Some additional surprises
The new version will be release to the general public in a few days.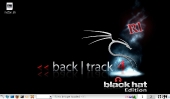 BackTrack is kind of like the swiss army knife of the infosec world. The developers have gathered a series of tools geared towards hacking and security testing and packaged them all into one nice pre-configured place. Just pop in the disc and hack away. The learning curve can be a little bit steep if you're not pretty familiar with Linux, but there are many helpful guides on BackTrack's website, and a forum full of helpful people. Stay tuned for more coverage from BlackHat 2010 and Defcon 18, and also look out for our upcoming article on installing the new release of BackTrack to your flash drive for some seriously portable hacking action.