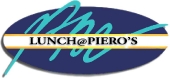 Lunch at Piero's
The TechwareLabs team will be onsite Thursday 6th and Friday 7th January   to bring you the latest breaking releases and industry news produced by industry veteran, Pat Meier-Johnson. Some items of interest at the upcoming lunch include:
Cloud-based tools for creating and sharing ePublications
Dazzling photo-realistic 3D maps for geo-location apps
A smartphone app to track your valuables
Cool devices that will make your home the hottest spot
World's thinnest LED monitor display
The hottest new mobile productivity apps
Android tablet devices that expand existing markets
The Number One mobile wallet
A tablet that proves size really does matter
Reliable wireless 1080p HDMI connectivity
Faster, more mobile data with USB 3.0 technologies
Multi-platform on-demand mobile TV subscription service
New longest-range cordless radar detector
Touchscreen digital Bible on new slate devices
Breakthrough multi-dimensional color video technology
Software to protect your devices and save your sanity
LCD TVs with personality and style from every angle
USB speakers with a small footprint and big sound
Industry-leading gaming platforms for tomorrow's PCs
Voice-activated technology that enhances how people interact with their devices.
…AND MORE
Lunch at Piero's features product demonstrations and interviews with the developers behind tomorrow's cool gadgets and technologies, so be sure to check back throughout the week as we keep you in the loop with CES 2011 news and releases.
Make TechwareLabs your source for CES 2011 news and releases during the tradeshow this week.  Make sure you are part of our mailing list, bookmark www.techwarelabs.com, better yet make us your homepage! TechwareLabs
Join our mailing list
Subscribe to our RSS feed
How to set your homepage
Firefox: To make this page your home page, just drag this link TechwareLabs to the left of the
URL in your location bar onto the "House" icon in your toolbar.
Internet Explorer: From the toolbar click "Tools" then scroll down and click "Internet Options" Now in the "Home page" box type https://www.techwarelabs.com ,click OK at the bottom of the box.
Safari: click "Preferences" from the navigation toolbar. Type https://www.techwarelabs.com in the section labeled Home Page on the main window of the Preferences dialog.
Chrome: Click the wrench icon on the browser toolbar. Mac users: If you don't see the wrench icon, go to the menu bar at the top of your screen and click Chrome.
Now Select "Options" (Preferences on a Mac; Settings on Chrome OS).
Under the heading "Homepage" type https://www.techwarelabs.com into the textbox labeled 'Open this page'
Other: Some browsers do this differently. You can always set your
home page through the preferences of your browser.