Microsoft CEO Steve Ballmer will kick off the 2011 International CES at the preshow CES opening keynote address on Jan. 5, 2011, in Las Vegas. This will be Ballmer's third opening keynote address at CES, the world's largest consumer technology trade show.
The address will be led by CEO Steve Ballmer and starts at 6:30pm PST (9:30pm EST / Jan 6 2:30am GMT).
The keynote address will stream live on http://www.microsoft.com/ces.
Watch the Keynote live thru Facebook
Rumors are growing stronger about a  possible preview of Microsoft's next version of its popular OS Windows 8. More information about Windows 8 development can be found here at Windows8news.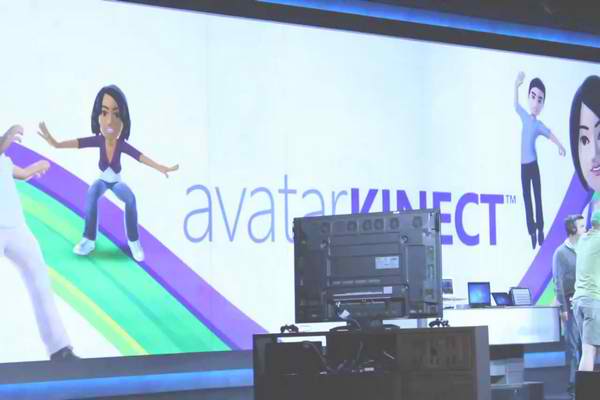 A purported slide from Microsoft's 2011 CES keynote, showing off a new feature that makes use of the Kinect accessory. (Credit: Glimpse Dog)
As a preview to the Keynote Microsoft released information about the content of tonights keynote, here is a snippet:
Microsoft Corp. today announced at 2011 International CES that the next version of Windows will support System on a Chip (SoC) architectures, including ARM-based systems from partners NVIDIA Corp., Qualcomm Inc. and Texas Instruments Inc. On the x86 architecture, Intel Corporation and AMD continue their work on low-power SoC designs that fully support Windows, including support for native x86 applications. SoC architectures will fuel significant innovation across the hardware spectrum when coupled with the depth and breadth of the Windows platform.
At today's announcement, Microsoft demonstrated the next version of Windows running on new SoC platforms from Intel running on x86 architecture and from NVIDIA, Qualcomm and Texas Instruments on ARM architecture. The technology demonstration included Windows client support across a range of scenarios, such as hardware-accelerated graphics and media playback, hardware-accelerated Web browsing with the latest Microsoft Internet Explorer, USB device support, printing and other features customers have come to expect from their computing experience. Microsoft Office running natively on ARM also was shown as a demonstration of the full depth and breadth of Windows platform capabilities on ARM architecture.
Windows will continue its industry-leading support across the widest possible set of devices, delivering the breadth and choice that customers demand. Intel and AMD continue to evolve and improve the x86 platforms, including new low-power systems, and advance new designs such as the recently announced 2nd Generation Intel® Core™ processor family and AMD's Fusion accelerated processing units (APUs). NVIDIA, Qualcomm and Texas Instruments are joining Microsoft to provide ARM-based designs for the first time.
Read the full release here…