Microsoft has their booth at CES again this year, but this will be the last time. Microsoft announced that they will no longer be exhibiting at CES, citing reasons that the trade show does not match up with their development milestones.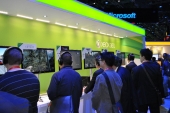 Microsoft did have a few new items at their booth, but most is stuff that we've heard of already. One such item of note is the much anticipated Star Wars Kinect game. The demo they had put players in the seat of a pod racer when they would move their arms to control the steering of the pod.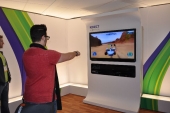 There was also a demo of Windows 8. They were using a newer build than the developer preview that everyone's been playing with, but most of the features shown off were old hat to people that experienced the first developer preview. They also announced that the next Windows beta will be released at the end of February.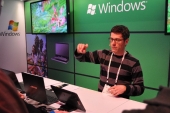 It's sad to see a titan of industry bowing out of the trade show like this, but if the trade show does not indeed line up with their development cycle, then it's for the best. People come to see new and exciting, not what we've known for months.