Today at Netgear Pre-CES 2012 Press conference we were given a conclusive? overview of their upcoming line of networking storage, media, and connectivity tools.  They announced some pretty cool "Hybrid" devices as well as upgrades to the common devices.  Lets take a look at each individually:
Universal Dual-Band WiFi Range Extender (WN2500RP):
This range extender doubles as a router for either better range when attached to an existing network or a self-sustained network.  Featuring Wireless b/g/n on 2.4GHz and a/n on 5.0GHz, 4 10/100 Ethernet ports, and Push-to-connect this router is the upgrade to current Wireless N routers and range extenders because it supports Wirelesss A.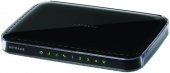 N900 Dual Band USB Adapter (WNDA4100):
The N900 also represents the furute of wireless speed and connectivity with its native support of a/b/g/n on both 2.4/5Ghz making it both fast and resistant to interference.  Netgear boasts the max speed of this adapter to be 240 mbps on each band and that it has the greatest range Netgear has to offer.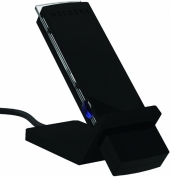 Media Storage Router (WNDR4700):
Combining a router with a NAS and a print server is what you get with the Media Storage Router.  This upcoming product features a 3.5″ HDD slot for up to a 2tb drive, Compatibility with Windows Backup and Time Machine, Media Server capeabilities, Print Server, Netgear Genie, and gigabit wired speeds.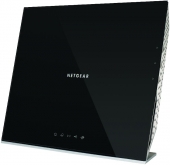 Powerline 500 Nano(XAVB5101):
This Powerline solution is also new to Netgears' lineup.  With up to 500mbps and backwards compatibility with older Netgear Powerline Solutions this is perfect for the next generation of 3D gaming and IPTV/HD Streaming.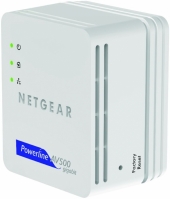 We at Techwarelabs look forward to throughly testing and reviewing Netgears 2012 product lineup.  Please check back for updates.