So, there's kind of clunky but blissfully free PC video chat on Skype and any number of other Web services. And now there's superhigh-quality chat over your TV from Cisco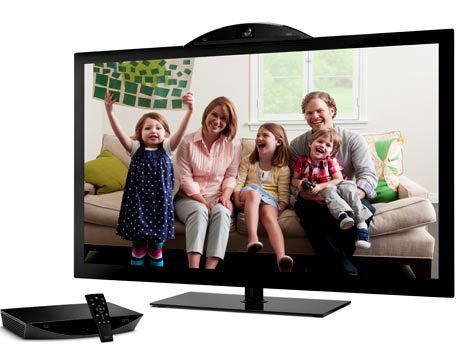 for $898.88, for a year of service.
On Wednesday, Cisco unveiled its long-awaited Umi (you-me) videoconferencing system aimed at consumers. The Umi rig includes a camera that fits on the top of a high-definition TV and a rectangular appliance that connects to the TV and Internet, while also handling the processing of the video data. The hardware costs $599, while Cisco's calling service will cost $24.99 a month.
People can preorder the systems from Cisco now. They'll go on sale from Cisco and Best Buy in mid-November, only in the United States. Verizon plans to offer the Umi devices and services to its FiOS customers in early 2011 as well.
I tried out the Umi technology this morning, and it worked well. When two Umi homes hold a call together, they'll see a high-quality image in which people come through far clearer than on most comparable Web services. The picture is big and crisp, and the overall experience is much improved over Web chat.
Read more here...