Computex 2014 Event Coverage: Thermaltake
With some of the most useful, durable, and gaming oriented products on the market no coverage would be complete without Thermaltake. We had the opportunity to browse their latest offerings and sit down with Shannon to talk about just two of their amazing line of products.  With everything from cases, watercooling, power supplies, gaming headsets, gaming keyboards, and their LUXA line to the new Level 10M wireless mouse and Titanium Edition Level 10M case it seems that Thermaltake has it all. Check out our gallery and stay for the video.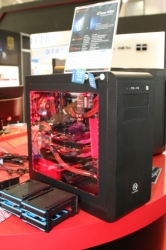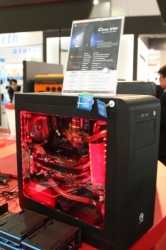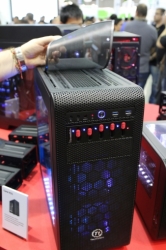 Gallery Trivia:
Did you find the massive radiator?
Did you see the solid metal etched keys?
Did you catch a glimpse of Tt's new upcoming  watercooling line?
Which of the keyboards do you think will cost $29?
Check out the new V1 and Level 10M Wireless Mouse as well as get some inside details from Thermaltake in our interview: