Introduction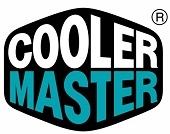 Naming your company Cooler Master makes a declarative statement: we make coolers, and we are the best at what we do. Over the years, Cooler Master has mostly backed up that claim, with cases, coolers and fans that do indeed provide great cooling. The NotePal series looks to extend that legacy to laptop coolers—a class of product littered with failures and disappointments. Today we'll be looking at the NotePal U3, a cooler designed to handle the largest of laptops. Stick with us to see if this cooler lives up to the hype, or just falls flat.
Cooler Master's Take
Cooler Master, in its commitment to continual improvement, has improved the value proposition of the NotePal U3 by having it support 17-19 inch notebooks and equipping it with three moveable 80mm fans that are connected to a fan speed controller clip. This is all powered by a single pass-through USB cable so users won't have to sacrifice a USB port. The fan speed controller clip allows for easy attachment to either side of the U3 to accommodate different USB port locations.
Features

Adjustable fan with speed control function, powered by one USB.
Quick release fan, easily lock on, replace and remove.
Unique fan speed control clip for quick setup and replacement.
Aluminum mesh design for excellent heat dissipation.
Slim and light weight for great portability.
Ergonomic angle for comfortable viewing.
Accommodates up to 19″ laptops.
The important bit to note here is the moveable fans; this lets you position the fans directly under your laptop's hotspots. This is perfect for dealing with that CPU that takes the crease out of your pants, or the GPU that locks up from its own waste heat after extended use.