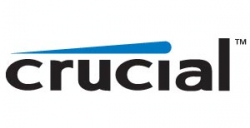 Less is to little and more is never enough…
The easiest and usually the cheapest way to improve system performance is to add additional ram. Several years ago the proper amount of ram for a system was 2-4GB's now with today's monster machines you frequently want to have 4+ GB's of ram. Fortunately Crucial has the answer with the affordable 8gb PC3-12800 Ballistix sport kit. This 8GB kit comes at a native 1600Mhz in 2 4GB dimms designed for entry level and mainstream users. Crucial's Ballistix line has always been good performance ram and with the inclusion of the sport series everyone can get good quality ram even in 8GB flavors at a great price of around $100. Join me while I review the newest PC3-12800 ballistix sport kit from Crucial.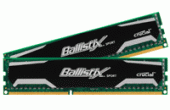 Double the size, double the fun.

Crucial's take on Ballistix sport:
Performance memory for everyone
Serious gamers are serious about our award-winning Ballistix and Ballistix Tracer products. At Crucial, we engineer these products to deliver the fastest, most reliable memory for gaming and performance enthusiasts.

But why should the most hardcore gamers have all of the fun?

If you're new to performance memory and like what Ballistix has to offer, the Crucial Ballistix Sport Series is a great place to start. This line was created for mainstream users and general enthusiasts. They feature heat spreaders for thermal performance — along with standard timings and voltages, making this reliable, quality module ideal for maximum stability and compatibility.
What we do:
Testing the ram will consist of benchmarking it using AIDA 64 and Performance Test by passmark, while the ram isn't designed for super high performance like some the more expensive ballistix ram, the sport kit should  do fairly well for itself as crucial generally puts out great products.