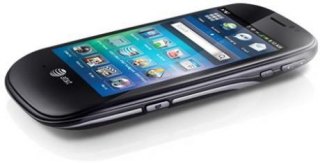 (Reuters) – Dell Inc on Tuesday released its first U.S. smartphone, entering the increasingly crowded market with a 3.5-inch Android device called the Aero that costs about $100 on AT&T network.
The long-anticipated move by the computer manufacturer puts Dell in competition with Apple Inc, the market leader in smartphones, and with a clutch of other phones that use Google Inc's Android operating system.
Round Rock, Texas-based Dell said its new smartphone will sell for $99.99 with a 2-year contract from AT&T, or $299.99 without the contract.
Dell said the Aero will be one of the lightest Android smartphones in the United States, and will support Adobe Systems Inc's Flash software. That sets Dell apart from Apple, which has declined to use Flash on its mobile devices.
Read more here…