Gamdias Hephaestus Gaming Headset (GHS2000)

Choosing the right headset is often a challenge, with a handful of established headsets out there it is often very difficult for a new headset to make an impact on the over-saturated market. PC and console headset makers are implementing new features to differentiate their headset from others, these new features may often end up being a game changer or are quickly buried and forgotten.
Gamdias, the Greek mythology themed peripheral design company has surprised us with some of the most unique gamer gear out there. The Gamdias Hephaestus Gaming Headset (GHS2000) beings a new dimension to sound quality by adding a blast source identifier that causes the ear cups to vibrate independently. Ear cup vibration plus an interesting built in cooling system might just be the features required to bring the spotlight to the Gamdias Hephaestus but how well does it fare in terms of durability, style, and comfort?
Features
Blast Source Vibration Identifier –GAMDIAS has released exclusive vibrating ear cups in the occurrence of an in-game blast. When a blast comes from the left or right, the ear cup corresponding the blast
Flexible Mic Gives You Multiple Options –Noise-canceling microphone allows you and your teammates to set up a clear strategy, communicate tactics, or even unleash your
Virtual 7.1ch effect –Delivering faithful and reverberating simulated 7.1channel sound effect.
Cooler system –Built-in aluminum heat sink for optimum temperature
Specifications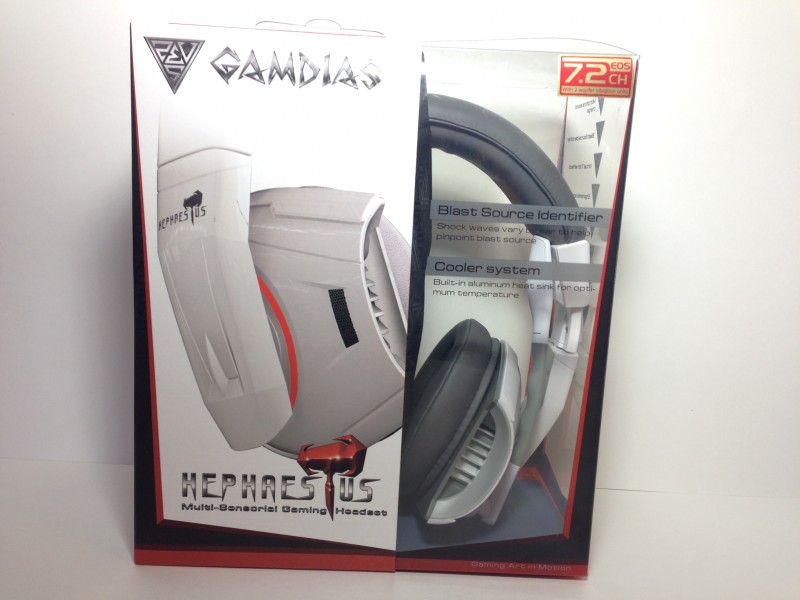 At first glance the box offers excellent product view showing off the flexible mic, aluminum heat sink, and padding.
The back of the box simply shows off technical information and features.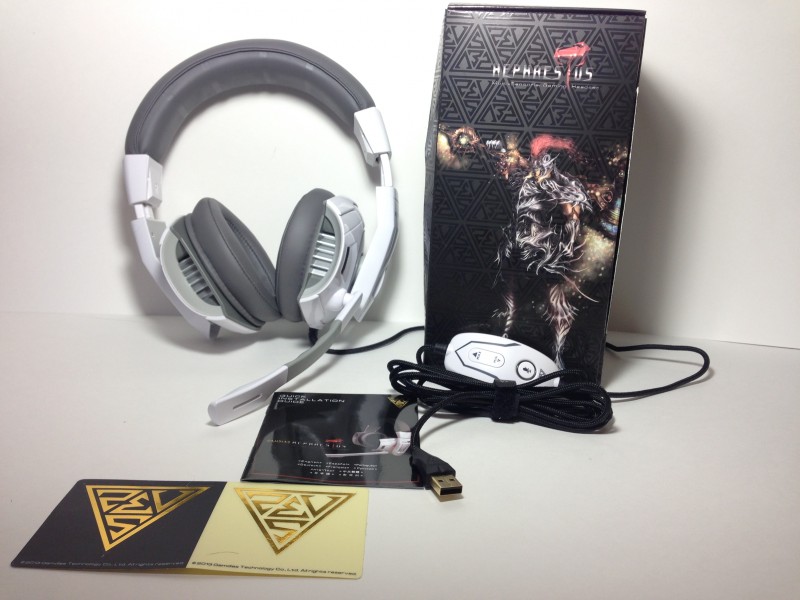 The contents inside are pretty standard, no carrying case, cloth bag, or cable accessories. Included are 2 stickers with the Gamdias logo and a multi-language quick installation guide. We also get to see an awesome portrait of Hephaestus himself.