Introduction:
Lets say you're out and about during the course of your day. You remember that you need an important paper that's on your desktop back home. What do you do? Will you A) Scream obscenities that would make sailors be taken aback B) Wet yourself C) Remote in to your computer using Remote Desktop. If you chose C, this is the guide for you. Today we are going to walk you through how to setup Remote Desktop so you can access your computer remotely from anywhere in the world. Before we dive in, we need a little background on what Remote Desktop is.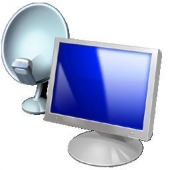 Background:
Remote Desktop is a program that is used to bring resources of a remote computer to the computer a user is at. Since Windows XP, every version of Windows has had a copy of Remote Desktop installed on it (mstsc.exe). This means that no additional software is required for setting up Remote Desktop on your home machine. While there are other applications that function similarly to Remote Desktop, I like Remote Desktop because it is already installed on any Windows based computer that I visit that is running a copy of Windows that was made in the last 9 years.
Caveats:
Please note that not all versions of Windows are able to be remote into. The following versions of Windows will work with this guide, if your version is not on the list, then it won't work.
Windows XP Professional
Windows Vista Business
Windows Vista Enterprise
Windows Vista Ultimate
Windows 7 Professional
Windows 7 Enterprise
Windows 7 Ultimate
I found an interesting guide here about converting a Windows XP Home Edition install into Windows XP Professional without needing to reinstall. I have not personally tested it, so perform it at your own risk.
It is also worth mentioning that you will not be able to remote in with an account that does not have a password. This means that if your computer account doesn't have a password, you will need to create one.
Setting it all up:
I'm going to break it down by operating system, covering XP, Vista, and Windows 7. The process for Windows 7 and Vista is the exact same, so I will combine them in to one section. You may need to forward a port for this setup to work. Discussing how to forward ports on your router is beyond the scope of this article, so we will be operating under the assumption that you already know how to do that.