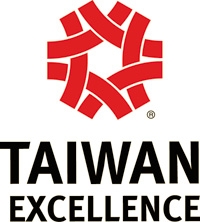 In Win Foresight's Server Products
Every builder or techie has at some point arrived at a search presenting some very flashy and amazing looking towers, from the automated expansion of the H-Tower to the portable durability of the D and H Frame, these cases are well thought out and many times inspired design from other products such as the Ducati and other flashy vehicles. Frame models cost around 200-500 dollars while the H-Tower runs for a whopping 9,000 or more dollars.

While we drool over the heavenly models that are presented by In Win I couldn't help a thought from escaping over and over again, so much dust… While the actual effect and ability to clean out the cases themselves is much easier due to the many openings available, that's exactly the problem,  openings to the outside dust bunny ranch. The dust does not stop after one cleaning calling out a high level of maintenance to keep the evil dust particles from creating a dust bridge between circuits and short-circuiting that expensive motherboard you worked so hard to get. However, they still look phenomenal and the functionality is out of this world (literally).
For instance, the H-Tower has laser guided release automation that will detect its immediate environment and confirm that it is clear for expansion. When the laser guide and firmware confirm that there is space around the frame it will proceed to unfold automatically and lift the base board from a vertical position to horizontal, letting the technician have direct access to the internal components without any screws, removable parts, or disassembly of any kind. This may be the leading product that will be present in the future hardware releases that In Win states will be server based.
Imagine a full server system capable of disassembly without time constraints or the hazards of losing, destroying, or reassembling the device by hand. This will increase uptime of servers, increase diagnostic speeds and upgrades to server units. By far this is the most fantastic idea I have seen in tower cases for both visual appeal and functionality and surely hope they will Wow us in their future server based products. But that's as far as it goes, the timeline may be a year to two years before they begin release but no other word was said about the future of this server based product line.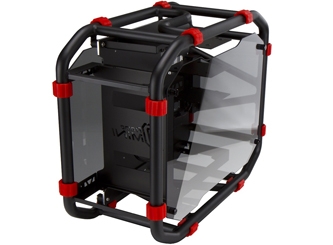 One particular question arose when observing these machines, especially with the H-Tower, the stress testing process. Imagine having a device with moving parts, how dependable are the parts? Normally friction is the villain of the physical realm and when presented with delicate moving parts I couldn't help but wonder what solutions In Win presented to their users. Asking about stress testing, this seemed to be a subject to be discussed between the staff for a moment with a secondary question towards me on which line of products, consumer or industrial, I was asking about. Of course, I was curious at the general sense to be listed as examples, but I continued to direct the subject to pressure, part durability, and thermal durability of the parts themselves. Their official answer was that they follow the Intel stress testing standards, without a full explanation of the process. On this subject, I've seen companies use personal labs to stress test their cases and systems, from pressure to thermal to electrical impulses. just about every aspect of their product being tested by their own equipment right in front of me. In the process of durability what if I owned the H-Tower and a simple joint was misfunctioning? Would I be able to get this part myself and if so how much of my wallet will this part. If this raises a question to their delayed answer then you're not the only one.
The future of In Win however looks bright as they expand into the industrial level of the market, their creativity outperformed any other that I have seen when it comes to case construction. Their design is elegant, their functionality is pricessless and their team is a group of many insightful individual catering both to the creativity of the design and their brainstorming abilities in making life easier for the user.
There wouldn't be any way to verify the quality of each product without personal tests which will require a model to be tested on. In the future, we hope to partner with In Win and qualify their product on all levels by including durability factors. Until then this product remains to be on the high-value user, ones that have financial security to spend thousands of dollars on the case solely meant for ITX motherboards. Still for those that like their case to showcase their on edge lifestyle  any of the H-Towers do indeed meet that qualifcation for the price.