InFocus introduces Kangaroo, the $99 Mobile Desktop and world's smallest personal, portable PC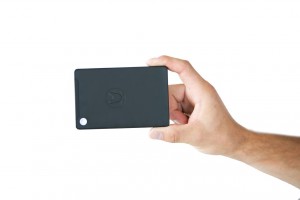 Pocket-sized Windows 10 PC delivers full desktop experience with Windows Hello fingerprint reader, integrated battery for portability and Windows functionality on other devices
PORTLAND, Ore. – October 26, 2015 — Visual collaboration pioneer InFocus Corporation (www.infocus.com) has unveiled Kangaroo, the Windows 10 Mobile Desktop™ PC in its smallest form. Kangaroo shrinks a powerful Microsoft Windows 10 PC into a form factor that goes anywhere and works with any screen. By connecting Kangaroo to a mouse, keyboard and monitor or to an iPad, a user can access all Windows 10 desktop programs and files.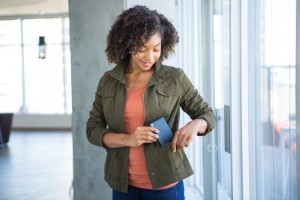 Kangaroo gives consumers the performance of a light-use desktop computer paired with the convenience and mobility of a cell phone. This new mobile form factor uses an Intel Cherrytrail™ (Z8500) SOC and has an on-board battery paired and a standalone Kangaroo Dock with port access for HDMI and USB. Users simply connect a Kangaroo Dock to existing screens and devices – from PC monitors and big screen TVs all the way to projectors and the iPad – for anytime, anywhere access to Windows 10, Microsoft Office and personal files.
"Consumers own many different devices including tablets, laptops and desktop PCs. Each device is used in different locations for different purposes. Kangaroo is the first product to allow you to use the same PC for all applications, in any environment," said Lawrence Yen, director of Kangaroo product marketing. "Unlike stick PCs and other pocket PCs, Kangaroo works with all of your existing devices and can be docked at home or tossed in your bag to use anywhere, powering and providing Windows 10 access on the go."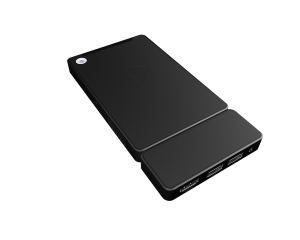 "Innovative solutions such as the InFocus Kangaroo built on Windows 10 delivers great flexibility at a reasonable price, helping customers to be even more productive while on the go" said Peter Han, Vice President of Worldwide OEM Marketing, Microsoft Corp.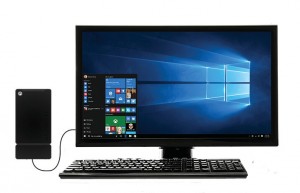 Kangaroo connects to a workstation during the work day and when the workday is over it can become an entertainment streaming media PC via an HDMI connection on any TV. Now with Windows Hello integration, the embedded fingerprint reader provides easy login and maximum personal security without passwords. Encased in all-black premium satin aluminum, the style and finish will compliment users' existing personal tech.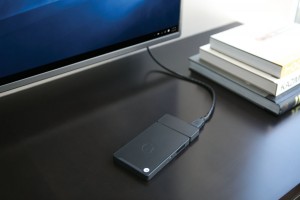 Kangaroo has 32GB of storage and can be upgraded for additional storage with a large-capacity microSD card. Extending the functionality of existing hardware, screens and devices, Kangaroo has endless uses and applications. The on-board battery can also provide up to four hours of casual use, taking it another-step beyond a stick PC. At $99 (USD), Kangaroo is a no-compromise PC at a no-pain price that makes Windows 10 accessible to anyone. Adding to its diverse feature-set, Kangaroo can provide remote access via a hardware Action Switch, allowing users to gain direct access to the Windows 10 desktop even when there is no WiFi.
"We wanted to create something that is incredibly affordable, portable and allows you to access Windows 10 and all of your files – from work to media – on any device," continued Yen. "You can access any file, any time without worrying about access to a network, upload and download times or file corruption. With its power, capacity and features, Kangaroo will change the definition of mobile computing."
At CES, there will be upcoming products and accessories that will build out the full Kangaroo ecosystem and will include a Kangaroo Monitor, dedicated storage expansion and various port expansion docks.
Kangaroo is available at Newegg.com now and will be at Microsoft Store Online and retail locations by mid-November for $99.00 (USD). To learn more about Kangaroo, please visit www.InFocus.com/kangaroo.
Specifications
| | |
| --- | --- |
| OS | Windows 10 – Home edition |
| CPU | IntelAtom™ x5-Z8500 Processor (2M Cache, up to 2.24 GHz) |
| Graphics | Intel® Processor Graphics Gen8 (Up to 600MHz) |
| Video Memory | Sharing System Memory |
| Memory | Wi-Fi 802.11A/C (Dual Band) / Bluetooth 4.0 |
| Wireless | Wi-Fi 802.11A/C (Dual Band) / Bluetooth 4.0 |
| Expansion Slot | microSD |
| Security | Fingerprint reader |
| Battery Life | 4 hours (casual use) |
| Dimensions | Computing module : 80.5 x 124 x 12.9mm / Base : 80.5 x 46.9 x 12.9mm |
| Weight | 200g (without adapter & power cord) / 470g (including adapter & power cord) |
| Ports | Computing module: microSD, Micro USB (charge only) Base: USB 2.0 x 1, USB 3.0 x 1, HDMI x 1, DC-IN |
| Audio | Supported through HDMI |
| PowerAdapter | Input: 100V-220V ~ 1A, 50-60 Hz / Output: 12V/3A |
| Accessories included | Software – OS Linx (requires USB cable), power supply, cables |
| Warranty | 1 Year Limited Warranty |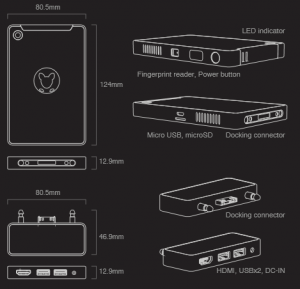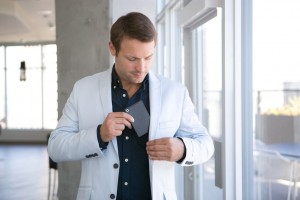 About InFocus Corp.
InFocus, the inventor of the modern-day projector and pioneer of the category, innovates collaboration solutions that drive successful, visual teamwork in video walls, control rooms, large venues, conference rooms, classrooms and workstations throughout the world. InFocus' end-to-end, system level, in-room and video calling solutions deliver fluid, convenient, dynamic ways to connect, share and collaborate from anywhere.
Visit www.InFocus.com or www.InFocusStore.com. Follow InFocus on social media at facebook.com/InFocusCorp,  linkedin.com/company/InFocus or twitter.com/InFocusCorp and
twitter.com