During the media frenzy of CES 2012 we have been able to talk to Kingston a few times outside of seeing them on the show floor, such as Digital Experience and Show Stoppers. We took a moment during digital experience to chat with them to find out what products they were releasing this year at CES. The Wi-Drive is one product that is quite a different technology concept from your standard thumb drive. The few other new items for this year include HyperX Red memory modules, DataTraveler® SE9, and DataTraveler Micro.
We were able to get our hands on a Wi-Drive and will write up a full review in the coming weeks, so check back on the site for the review. In the meantime, here is quick note on what it is and what you can expect.
Wi-Drive
The portable, wireless storage device for Kindle Fire and Apple deviceswill be available in a 64GB capacity in later Q1. The device with built-in Wi-Fi allows usersto view photos or documents, stream movies and listen to music without relying on Internetaccess or cloud-based technology. Currently available in 16GB and 32GB capacities, thelarger size allows even more sharing of photos, videos, music and more."Kingston recognizes the growth in portable computing devices among consumers astablets and slimmer notebook PCs become commonplace," said Andrew Ewing, Flash memorybusiness manager, Kingston. "Our various USB Flash drives are light and thin storage solutionswhich enable tablet and ultra notebook users to extend the capacities and enhance the capabilitiesof their devices without getting in the way."
DataTraveler® SE9
Functionality meets style for mobile users with the new DataTraveler
SE9 (DTSE9) USB Flash Drive. The ultra-thin, sleek metal case features a large built-in key
ring for easy attachment to a backpack, briefcase, purse or keychain. When plugged into a
PC, its metal casing and small size provides protection and does not get in the way of other
Flash drives when USB ports are clustered together. The DataTraveler SE9 is available in
8GB and 16GB capacities.
DataTraveler Micro
One of the world's smallest USB Flash drives, the DataTraveler Micro is designed in an ultra-small form factor that can be left in devices such as tablets, slimnotebooks, netbooks or car audio systems while barely increasing the overall footprint of the host device. The USB drive's small size allows it to easily blend in without blocking otherports. DataTraveler Micro is available in 8GB and 16GB capacities.
HyperX® Red Limited Edition Memory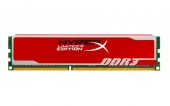 Kingston Technology Company, Inc., the independent world leader in memory products, todayannounced the launch of HyperX® Red Limited Edition Memory and a new look for HyperXLoVo low-voltage modules. These memory modules have a new look and are designed for PCmodders, system builders and entry-level gamers looking to push the performance envelope.HyperX Red Limited Edition has a sleek and aggressive look that provides a stylishaccent to any motherboard or desktop computer in which it is installed. HyperX Red is Intel XMPready and is available in 8GB kits and 4GB single modules at 1600MHz and 1333MHz, in both1.65v and 1.5v. With the ease of installation and HyperX reliability, these new modules meet theneeds of consumers and gamers alike who seek higher performance via faster speeds and largercapacities.Kingston® has also redesigned the look of its HyperX LoVo low-voltage modules. Thenew streamlined HyperX LoVo will remain in its standard green color but with a heatspreadersimilar to the HyperX Genesis. HyperX LoVo consumes less power and reduces heat thusrequiring less fan speed to create a cool and quiet machine. Running at 1600MHz at 1.35v or1333MHz at 1.25v, it is perfect for Intel's mini-ITX 'Apple Glen' motherboards, AMD's Llanoplatform and "always on" home theater PCs or home media servers. HyperX LoVo is available in8GB and 4GB kits of two.