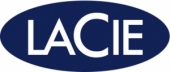 The application and use of a NAS in a small business or home environment is priceless: "You're only as good as your last backup". In the past, NAS's have been aimed purely at backups and data storage but recently there has been a shift to media storage and serving,.  LaCie has recently released the update to their NAS Line.  Lets take a look at some quick details about them.
| | | | | |
| --- | --- | --- | --- | --- |
| Model | RAID Support | NIC Cards | Versions and size | Operating System |
| 2Big Network 2 | RAID 0, 1 (hot-swappable) | 1 network interface | 2tb and 4tb | NAS 2.0 by LaCie |
| 5Big Network 2 | RAID 5,6 (hot-swappable) | 2 Network interfaces with load balancing | 5tb, 10tb and 15tb | NAS 2.0 by LaCie |
Today we will be looking at the 2Big Network 2 NAS 2tb version from LaCie.  Here's their vision behind this NAS:
The LaCie 2big Network 2 offers professional, reliable, central storage for instantly storing, sharing, and backing up from any PC or Mac® on your network. Manage your small office network easily with this full-featured file server, recommended for networks with up to 20 users. You can also use your 2big Network 2 as a print server and expand its capacity by connecting external hard drives into the external ports (USB and eSATA).
One of the main upgrades LaCie has done with version 2 is implement their new OS called NAS 2.0.  So how will NAS 2.0 stack up and what tech level have they set their sights on?