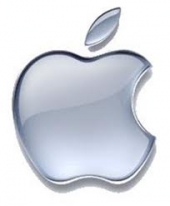 Jailbreaking is now legal on all phones, including the most popular phone to jailbreak, Apple's iPhone. When news of this first broke I immediately thought, "Apple just wont support the phones." I didn't think about money, or Apple's potential revenue loss due to an increase in pirating, and I have good reason to think this. Yes, Apple will not doubt lose money, and pirating of apps may increase, but I don't think Apple is terribly worried about the this for money reasons. Here's why: Apple, is a hardware company.
Yes, Apple makes hardware. That is what they do. Yes, they make software, and yes they make good software, but it's clearly not their focus when it comes to money. If Apple cared about making money with software, Snow Leopard wouldn't be $29; iWork wouldn't be $79; Logic Studio wouldn't be $499; and Final Cut Studio wouldn't be $999*. All of this software is notable to what Apple does, but it's not at all what defines Apple (compare those numbers to Microsoft, a software company, and we get: Windows 7 Ultimate at $319; Office for $149-499)**.
What's hardware without software? A paper weight. Lots of companies make great hardware, but perfect hardware coupled with bad software makes a bad product. That's why Apple also makes great software. It's why they are so popular. They want their hardware to shine by coupling it with great software.
Apple's latest quarterly earnings talk about hardware and only hardware. They don't mention their software division (at least not from what I could find); and even if it's hidden in one of the hardware reports, I am certain it's not much. Apple makes more money on hardware, and this is why I think Apple is worried about the money. What about pirating? I don't think Apple is worried about this either, because I don't think there are too many people that didn't jailbreak because it was a crime. I think if someone wanted to jailbreak their iPhone in the past a little bit of illegality wouldn't stop them; i.e.. this law isn't something that is going to get a lot of people to start jailbreaking their phones. If anything I feel many people don't/wont be jailbreaking their iPhone because of this opens them up to malware (and since Apple has added many features that people were jailbreaking their phones over, I don't think too many people will be doing it now despite the new web based jailbreak).
While Apple may lose a little bit of money with a few more jailbreaks, I really don't think Apple is worried. If anything, Apple is worried about losing customers that legally jailbreak their iPhone but get denied support because the customer voided their warranty by jailbreaking. Apple wants to keep control over their App store. They don't want to lose that control, but what they don't want to lose the most is their customers.
But, like I said, Apple is a hardware company. I don't think they are too worried about this.
*I'm aware that Apple does have some expensive software, but Apple keeps they consumer and professional stuff polarized for a reason.
**I know that you can get Windows 7 for cheaper and that there are different versions, but to get everything you need Ultimate. I used retail pricing not OEM pricing because Apple doesn't do OEM pricing.