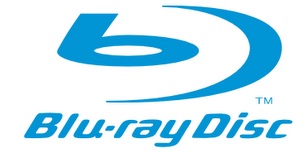 As both TV screens and monitors get bigger and cheaper there is an increasing demand for HD Content, and supplying the playback for this content is the job of the myriad of manufacturers of Blu-Ray players. Sadly few Blu-Ray players and drives stand out from the crowd. Lite-On has recently released a strong contender that may just stand out from the ever increasing crowd of Blu-Ray combo Drives. The recent contender entered into the arena is the iHES208 model BD Combo Drive courtesy of Lite-On.
Specs:
BD Family
Read
BD-ROM/R/RE SL
8X
BD-ROM/R/RE DL
4X
Access time
350ms
DVD Family
Write
DVD+R
16X
DVD-R
16X
DVD+R9
8X
DVD-R9
8X
DVD-RAM
12X
ReWrite
DVD+RW
8X
DVD-RW
6X
Read
16X
Access time
160ms
CD Family
Write
CD-R
48X
ReWrite
CD-RW
32X
Read
48X
Access time
150ms
PC Required
For High Definition BD Playback & Authoring: (Only Windows XP SP2)Pentium D 3.0GHz or faster CPU and 1GB or higher RAM are required.
Compatibility –
Microsoft Windows 2000 SP4 / XP SP2 / Vista
General
Environment
Operating
5C to 45C; Relative Humidity: 10% to 80%
Non-Operating
-40C to 60C; Relative Humidity: 5% to 95%
Dimension
146(W) x 41.3(H) x 178(D) mm
Weight
< 0.8Kg
Voltage Requirements
+5V +/-5% ripple: 100mVpp
+12V +/-10% ripple: 200mVPP
As you can see the iHES208 supports all the standard formats with the speeds for read and write that you would expect from a modern drive.  It should be noted that this is a Blu-Ray reader drive and not a Blu-Ray writer drive.