Luxa² E-One Headset Holder Review
Most PC gamers and enthusiasts use expensive headsets for pristine audio quality and clarity and are often plagued by an annoying and possibly costly nuisance, there is nowhere to properly place a headset and Luxa² has found a solution to that problem.  The E-One is an elegant, well built, sturdy aluminum headset holder that is capable of holding any and all headsets.  With the E-One headset holder, Luxa² saved gamers and desktop users from having to hang an expensive headset on your monitor or simply leaving it on a desk where it can get scratched and possibly fall.
Luxa² is a division of Thermaltake that strives to create innovative  and elegant solutions to an ever growing market of electronic devices. The E-One headset holder appeals to the minimalist desktop user that enjoys clean and good looking workspaces. The Luxa² E-One headset holder comes with a price tag of $39.99 and really excels at the single function it was created for, holding your headset; is the E-One really worth the premium for such a simple solution?
Price: $40                                                                                          
Pros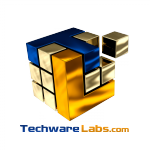 High Quality Aluminium Frame
Elegant Design
Rubberized For Extra Grip
Cons
Specifications and Features
Product Name
E-ONE Aluminum Headset Holder
Dimension

| | |
| --- | --- |
| Length: | 160mm |
| Width: | 135mm |
| Height: | 310mm |

 P/N
HO-HDP-ALE1SI-00 (Silver)
 Content of delivery
 E-One Aluminum Headset Holder x1
LUXA2 Product Catalogue x1
Compatibility
Compatible with all headphones with headband
Material
Aluminum
Weight
525g
Warranty
 1 Year
All Aluminum Design
No Assembly Required
Compatible with all headphones
Secure and Sturdy
Unboxing and Closer Look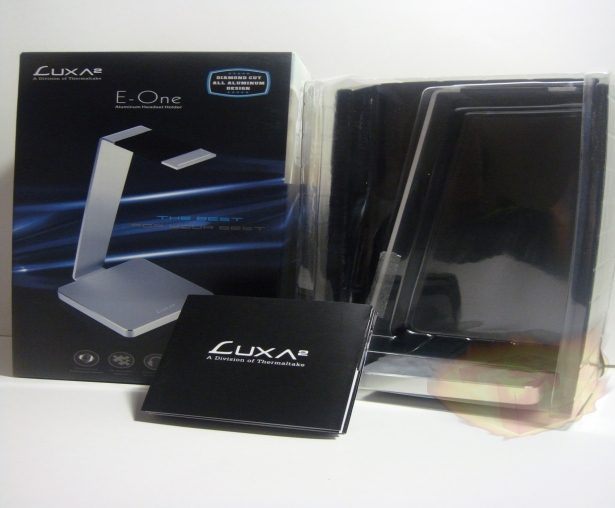 Included in the box is simply a Luxa² product guide, protective plastic and of course the E-One headset stand. Can't ask too much much from a non electronic accessory. The first impression I had is how heavy and well made the E-One is, the metal shines beautifully with its brushed aluminium.
Upon closer I can quickly tell that there was some serious detail and work to make this product as attractive as possible. Everything from the base with the shiny "diamond cut" edge to the angle at which it stands simply screams elegance and luxury. The top of the stand has added rubber to aid in grip and protect headset head cushions and even has a ridge for the grip so doesn't slip out after use. There are no big logos or decals to take away from its beauty, the E-One is simply  designed to sit on your desk and look good.
The E-One's height of 310 mm is enough to handle my oversized headset with ease and I highly doubt that there are many headsets in the market that exceed that size. Considerable downward pressure had to be placed at the highest tip of the stand to cause it to fall forward and although somewhat flexible due to the aluminium there is absolutely no way the metal would bend due to any weight from a headset unless done on purpose.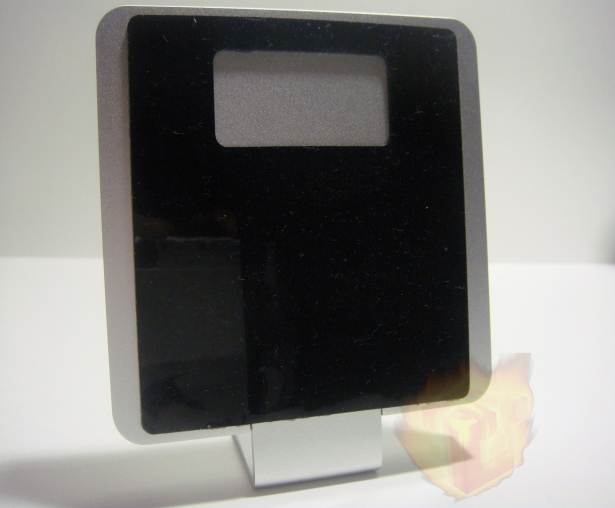 Like a car, the E-One is made out of aluminium that can chip or scratch, thankfully Luxa² had added durable rubber grip to keep the E-One from moving around and possibly falling off your desk taking your precious headset with it. The E-One is not easy to move once placed on a surface such as wood but a permanent solution for placement would have been welcomed.
Closing Thoughts
Another great product from Luxa² and Thermaltake, the E-One headset holder fulfills its headset holding task superbly and looks great in the process. I found no flaws with the E-One and would recommend it for anyone looking to save their headset from further damage. The matter of price does come into play, $40 for an item that fulfills a single task is quite the premium but  Luxa² does offer one amazing luxury headset holder.