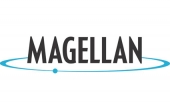 Introduction:
Sometimes it's good to get outside. I know this sounds near blasphemous coming from a devout nerd. If your skin tone is what some might call close to translucent, or if you've ever been mistaken for a corpse while taking a nap, some fresh outdoors and sunlight will do you some good. Geocaching is a hobby that can be best described as treasure hunting with a GPS. It gives nerds an excuse to exploit their gadget lust and get some much needed vitamin D in the process.
Today we take a look at Magellan's new eXplorist 610, a GPS unit aimed at outdoor lovers and Geocachers alike. We put the unit through its paces by going in search of some easy day time caches, a multi-part puzzle cache, and a challenging night cache. We see if the eXplorist 610 has what it takes to keep up with a TechWare cacher and whether or not you should consider this for your next GPS purchase.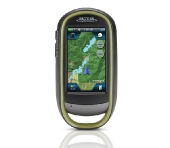 Company's Take:
Rugged and waterproof (IPX-7), the eXplorist 610 combines high sensitivity GPS reception with easy to read mapping and accurate navigation. Find your way using more than 30 navigational data fields. Create waypoints, record tracks, and route from point to point. The integrated 3.2 mega-pixel camera, microphone, and speaker enable outdoor enthusiasts to record geo-referenced images and voice notes. Relive your outdoor adventures on the device, on your computer, or share with others on various online communities like geocaching.com.

Enjoy paperless geocaching with the eXplorist 610. Download and view more than 20 unique characteristics of each cache and view, search, filter on the device. Details include name, location, description, hider, size, difficulty, terrain, hint, and recent logs created by other geocachers.

The eXplorist 610 packs the most accurate maps into the palm of your hand. The World Edition map allows for 2D or 3D viewing angles. It includes a complete road network in United States, Canada, Western Europe, and Australia and major roads throughout the rest of the world and provides cartographic orientation in almost any location. This unique, preloaded map also includes water features, urban and rural land use, and a realistic shaded relief background. The eXplorist 610 also includes Summit Series USA, a highly detailed topographic map based on 1:24,000 scale source maps. The maps includes contour lines, land use areas, trails, waterway7s and points of interest. Locate the nearest trailhead. Search for the nearest bike shops, fuel stations, or potable water source. Navigate safely in 3D perspective view while knowing the boundaries between private and public lands.

The best of both worlds, the eXplorist 610 combines the user friendliness of a touch screen with the reliability of two customizable hard buttons. Program the hard buttons to your two favorite or most used functions. Powered by two AA batteries, the eXplorist 610 will last up to 16 hours under normal conditions. To help conserve power, use the suspend mode to turn off the device but maintain GPS tracking. You can also adjust power management settings to your preference.

Magellan's award winning OneTouch™ favorites menu is now on our handheld devices. It provides instant access to bookmarks of favorite places. Set your home, base camp, and car. Easily re-assign a new location for each new adventure. 12 customizable icons to create personalized searches, save unique locations, or assign quick access to your favorite screens.