WESTERN DIGITAL'S WORLD'S FIRST 14TB ENTERPRISE HARD DISK DRIVES PROVIDE CLOUD AND HYPERSCALE DATA CENTERS BIG DATA CAPACITY
Second Generation SMR Technology Coupled with HelioSeal® Technology Deliver Breakthrough Capacity For Sequential Write Workloads
SAN JOSE, CA — Oct. 3, 2017 — Western Digital Corp. (NASDAQ: WDC), a global data storage technology and solutions leader, today announced that it is providing cloud and hyperscale data centers the capacity required by big data applications with the world's first 14TB enterprise-class hard drive featuring host-managed shingled magnetic recording (SMR) technology. Western Digital's HGST-branded Ultrastar® Hs14 delivers 40 percent more capacity and more than twice the sequential write performance of its SMR predecessor, enabling more economical and efficient capture of the growing volume and variety of data.
The future is built on the insights and predictive power of big data. As data grows exponentially, storing it all in an affordable and accessible manner is an ongoing challenge for enterprise and cloud service data center operators. With a focus on total cost of ownership (TCO), the factors of capacity per rack, power consumption, cooling, maintenance, and acquisition cost are all paramount. To combat the big data challenge, Ultrastar Hs14 drives deliver unprecedented capacity leadership and online watt/TB power efficiency for extremely low TCO by harnessing two core complimentary technologies – fourth generation HelioSeal® technology, and second generation host-managed SMR – along with enterprise-class reliability. These mature, field-proven technologies provide the foundation for delivering efficient, quality and reliable performance required by cloud and hyperscale environments, perfect for ultra-dense scale-out storage systems running sequential write workloads. By utilizing SMR technology, Ultrastar Hs14 HDDs offer a 16 percent increase in capacity[1] while keeping highly predictable, highly reliable performance.
"Over 70 percent of the exabytes Western Digital ships into the capacity enterprise segment are on helium-based high-capacity drives and continue to support customers with outstanding reliability, performance and value Quality of Service (QoS)," said Mark Grace, senior vice president of devices at Western Digital. "The TCO and reliability benefits of our HelioSeal platform are the foundation of our leadership in high-capacity enterprise storage."
Ultrastar Hs14 14TB Enterprise Drive Features and Specifications:
HelioSeal Technology: Western Digital's fourth-generation helium filled drive technology brings the highest capacity hard drive to market much sooner than competing offerings.
Host-managed SMR Technology: Second-generation enterprise storage deployment of host-managed SMR delivers 14TB with no compromise of performance predictability and consistency. Host-managed SMR hard drives are designed specifically for sequential write environments, and will not work as drop-in replacements for traditional capacity enterprise drives.
Reliability: Amongst the industry's highest MTBF rating at 2.5M hours.
Availability
The Ultrastar Hs14 enterprise hard drive is currently sampling to select OEMs and comes with a 5-year limited warranty. For more information on the Ultrastar Hs14 14TB enterprise drive, visit: http://www.hgst.com/products/hard-drives/ultrastar-hs14.
---
ADATA Debuts XPG EMIX H30 and I30 Headsetsand SOLOX F30 Amplifier
Premium quality gaming audio coupled with ergonomic design and cross-platform compatibility
Taipei, Taiwan – October 3,2017– ADATA Technology, a leading manufacturer of high performance DRAM modules and NAND Flash products, today launched its first dedicated audio products. The three are XPG-branded as they deliver powerful, clear, and comfortable sonic experiences to enthusiast gamers. The EMIX H30 headsets feature a full-sized, over-ear design with 53mm drivers while EMIX I30 earphones bring an advanced in-ear design with oversized 13.5mm drivers. The SOLOX F30 amplifier (sold paired with EMIX H30 or separately) provides multiple connections, four audio presets, and virtual 7.1 surround. All three products boast an attractive gaming-inspired style, while EMIX H30 and EMIX I30 are universally compatible with PC, Mac, consoles, and mobile devices.
SOLOX F30 – virtual 7.1 surround and distinct audio modes
Precision sound processing enables SOLOX F30 to act as an external audio card and amplifier for PC and Mac. Virtual 7.1-channel surround adds depth to sound and more accurate positioning within games for a competitive edge. SOLOX F30 has four sound presets: game, movie, music, and voice. Multiple connections increase its versatility, and it can output audio to headsets and speakers simultaneously or separately.
Customers can purchase the SOLOX F30 in a bundle with EMIX H30 and a headset stand, or separately.
EMIX H30 – big sound and genuine comfort
The full-size EMIX H30 headsets deliver a wide sonic range with powerful bass thanks to their 53mm drivers. They do so while ensuring complete comfort even during extended gaming sessions thanks to breathable memory foam ear cushions, a self-adjusting headband, and carefully optimized clamping force. The detachable microphone ensures gamers are clearly heard by team members, just as the braided cable and gold-plated connector withstand extended and demanding use without sound quality degradation.
EMIX I30 – strong gaming audio goes in-ear
As most personal audio products for gamers are larger headset designs, compact and mobile in-ear options are rare. EMIX I30 earphones have powerful 13.5mm drivers and a design that fits snugly in ear canals to leave unwanted noise out and enjoyable sound in. Thanks to their oversized drivers, EMIX I30 earphones are able to produce patented 5.2-channel surround sound with a strong spatial effect. While compact and light, EMIX I30 earphones bring gamers impactful sound whether at home or on the go.
Versatile cross-platform compatibility
EMIX H30 and EMIX I30 work driver-free on PC, Mac, PS4, Xbox, Switch, and mobile devices. This means gamers no longer need to purchase dedicated headsets for different devices.
Availability
The XPG EMIX H30 and I30 Headsets and SOLOX F30 Amplifier will be available at Amazon.com and Newegg.com
Product Webpage
http://www.xpg.com/en/feature/522
http://www.xpg.com/en/feature/523
MSRP
XPG Emix H30+SOLOX F30 -USD199.99
XPG Emix I30 -USD99.99
---
Toshiba L200 1TB 2.5-inch Internal Hard Drive Review @ NikKTech
It may not bring anything new on the table in terms of read and write performance but thanks to its low temperatures and electrical requirements and affordable price tag the 7mm thick L200 1TB 2.5-inch hard drive by Toshiba could be exactly what you've been looking for to expand the storage space of your laptop and/or game console.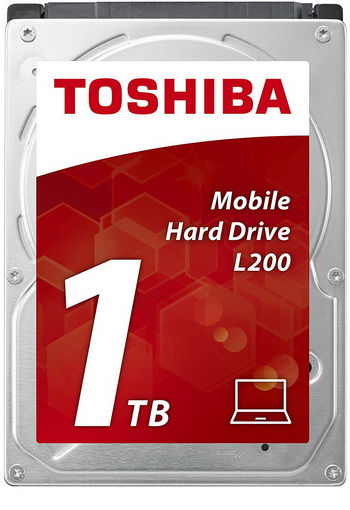 ---