FMS 2017: Kingston Demos Forthcoming 2.5″ U.2 NVMe PCIe SSD
Part of Family Delivering the Industry's Fastest and Most Advanced NVMe Solutions
Powerful Demonstrations Highlight Scaling of U.2 NVMe PCIe SSD Performance, NVMe in the Latest Composable Infrastructure Solutions and a Wall Streaming Hundreds of Videos
San Jose, Calif. & Fountain Valley, Calif. ─ August 7, 2017 ─ Kingston Digital, Inc., the Flash memory affiliate of Kingston Technology Company, Inc., the independent world leader in memory products, today announced it will demo the forthcoming DCU1000 2.5″ U.2 NVMe PCIe SSD at Flash Memory Summit 2017 (FMS Booth #827). DCU1000 makes Kingston® one of the industry's most complete providers of end-to-end data performance solutions — from leading server memory products to its highest performance NVMe SSD solutions.
During FMS, Kingston and its partners will provide a variety of demonstrations highlighting the performance capabilities of DCU1000, the industry's fastest NVMe SSD for the U.2 form factor. Kingston will demonstrate multiple DCU1000 configurations including multi-million IOPS from a single server solution; a composable infrastructure solution leveraging DCU1000; and, a video wall featuring hundreds of videos streaming from a single Kingston NVMe PCIe SSD.
With the introduction of DCU1000, we are proud that Kingston has developed the industry's most complete family of data performance solutions inside the box that address low-latency throughput requirements across the entire data pipeline, said Ariel Perez, SSD business manager, Kingston. From server memory modules to the latest SATA and PCIe NVMe SSDs, we can satisfy the data and server storage performance needs from workstations to any size data center, Cloud computing and hyperscale environments.
DCU1000 is the perfect solution to scale and meet the evolving data automation and performance requirements necessary as Intel recently launched its Purley Platform featuring the Intel® Xeon® Scalable processor family (formerly known as Skylake-SP). The scalable processor server platform will drive PCIe adoption helping deliver innovation to data center architectures as it features 48 PCIe 3 lanes per processor, each supporting up to 1000MB/s throughput.
FMS Demos by Kingston: Performance to Exceed Modern Data Demand
Kingston's family of Server Premier memory and PCIe NVMe SSD data performance solutions are available in the industry's widest variety of form factors and are designed to meet the requirements of the most taxing use cases where data performance is critical to success. To showcase Kingston products at FMS, the company worked with its industry-leading partners to create demos that speak directly to the requirements of modern data centers which are rapidly evolving to accommodate cutting-edge Internet-of-Things (IoT) environments, artificial intelligence, high performance and enterprise computing, next-generation media & entertainment and much more. Demonstrations include:
DCU1000 High Density, Extreme Performance
Kingston integrates the upcoming DCU1000 U.2 NVMe SSD in a 10-Bay 1U server chassis from AIC. This demo populates 10 DCU1000 SSD's (totaling 40 physical drives) in a compact 1U server form factor illustrating density capability and scaling of the Kingston U.2 design and the extreme performance of NVMe.
Kingston will show approximately 500 individual videos running from a single DCP1000 NVMe PCIe SSD. The 500 videos will be displayed on a customized 42U rack with LCD screens attached broadcasting the videos. Visitors to the Kingston Booth (#827) can easily walk around the wall of videos and get a closer look.
Composable Infrastructure DemoDCU1000 will be part of live CI demo that shows dynamic assignment of DCU1000 storage devices to CPU nodes.
Kingston can be found on:
YouTube: http://www.youtube.com/kingstontechmemory
Facebook: http://www.facebook.com/kingstontechnology
Twitter: https://twitter.com/KingstonTech
Instagram: https://instagram.com/kingstontechnology/
LinkedIn: http://www.linkedin.com/company/kingston
---
AK Racing ONYX Deluxe Gaming Chair Review @ NikKTech
Thanks to its real grain leather cover the ONYX Deluxe Premium Gaming and Working Chair by AK Racing is the ideal solution for people looking for a high-quality, durable and elegant office chair.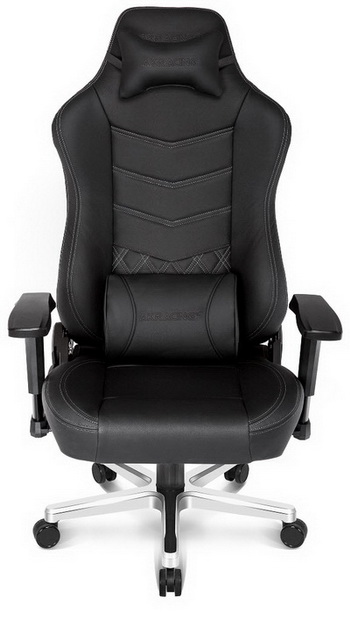 ---
Thermaltake 2017 CaseMOD Invitational Season 1 Voting Event Now Live!
Vote for Your Favorite Modder and Win Cool Prizes
Taipei, Taiwan-August 3rd, 2017- Thermaltake, the number one choice for PC modders worldwide, is proud to hold the most exciting and monumental modding competition of the year, the 2017 Thermaltake Case MOD Invitational Season 1. All participating projects are available to be checked on Thermaltake CaseMOD website (http://casemod.thermaltake.com/2017s1/) and the 2017 Thermaltake CaseMOD Invitational Season 1 thread on Tt community (http://community.thermaltake.com/). As this event approaches its conclusion, now is time to elect the winners!
From August 1st until August 15th is the Final Voting Event. Everyone is welcome to register on Tt Community, and vote for their favorite modders by using the desk version of Tt Community or the Tt MOD App. All you have to do is simply placing your vote in the voting thread. Once the vote is done, you will have a chance of winning awesome prizes from Thermaltake and Tt eSPORTS including Core X71 Full Tower Chassis, View 27 Gull-Wing Window ATX Mid-Tower Chassis, Toughpower DPS G RGB 750W Gold PSU, Riing Plus 12 RGB Radiator Fan TT Premium Edition (5 Fan Pack), MEKA Pro Cherry MX Mechanical Gaming Keyboard, VENTUS X Optical RGB Gaming Mouse, CRONOS Riing RGB 7.1 Gaming Headset, DARCONEM RGB Gaming Mouse Pad and prizes from other event sponsors. Thermaltake also offers up to $15,000USD cash prizes in total for the top 3 winners.The winners list will be announced in end-August.
For more photos, please refer to:
https://www.dropbox.com/sh/j7egwmxrqb9jywd/AAC8i39QCzdR15NvEO_My0QQa?dl=0
Vote for Your Favorite Modder to Win the Listed Prizes Each Week:
Vote Now – http://casemod.thermaltake.com/2017s1/vote.html
Rules and Prizes – http://casemod.thermaltake.com/2017s1/rules_prizes.html
All modding progress is published on 2017 Thermaltake CaseMOD Invitational Season 1 thread on the Tt Community: http://community.thermaltake.com/index.php?/forum/82-2017-thermaltake-casemod-invitational-season-1/
For more details on the 2017 Thermaltake CaseMod Invitational Season 1, please visit:
Official Website – http://casemod.thermaltake.com/2017s1/
---
D-Link Announces AC2600 EXO MU-MIMO Wi-Fi Router for 4K HD Streaming and Gaming
New Router Delivers Premium Performance for HD Streaming, Gaming and Support for More Devices at Higher Speeds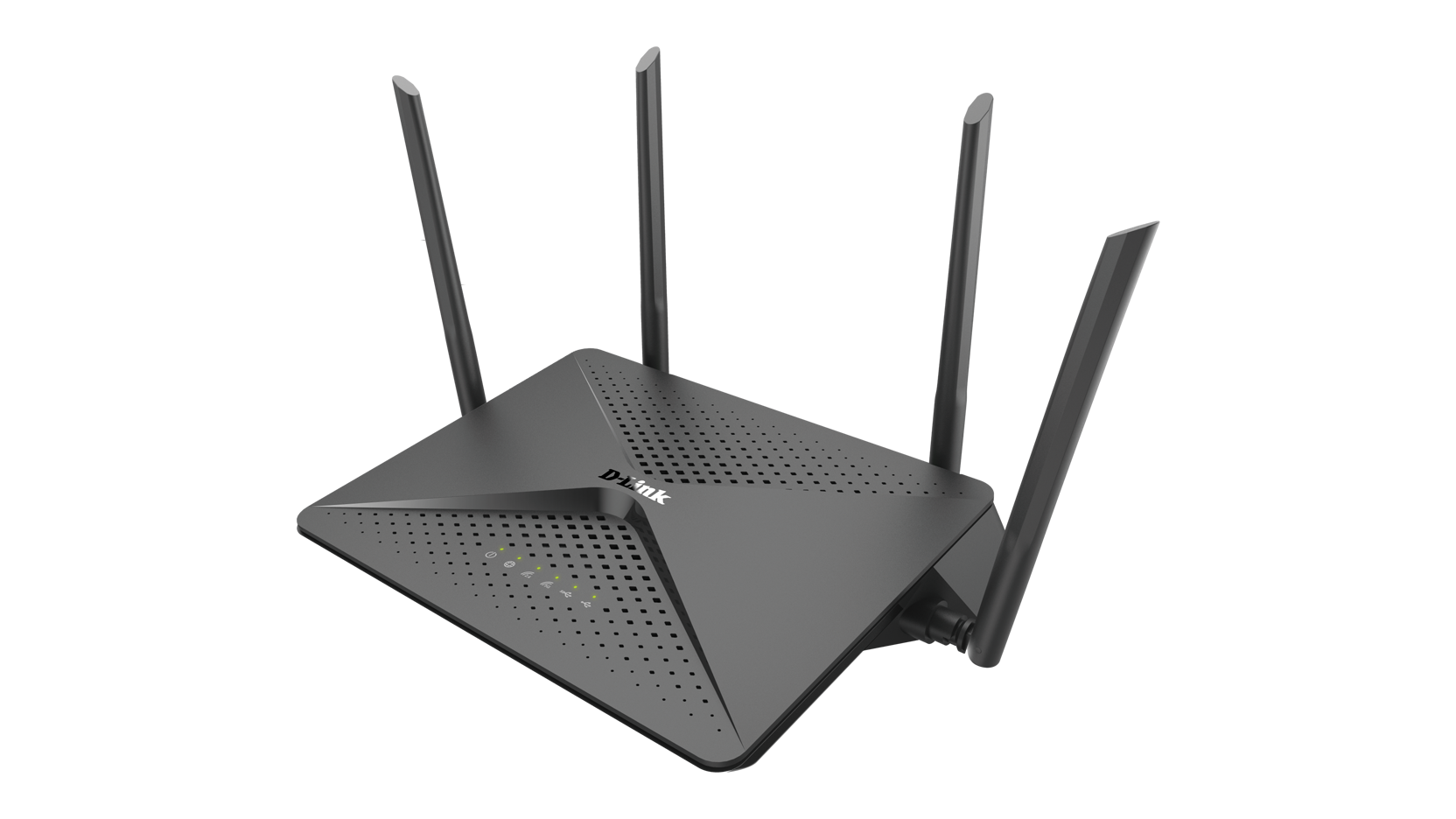 FOUNTAIN VALLEY, Calif. – Aug. 1, 2017 – D-Link today announced the immediate availability of its newest EXO Series Router, the AC2600 MU-MIMO Wi-Fi Router (DIR-882). The AC2600 EXO router delivers premium performance for 4K HD streaming, gaming and multiple device usage. The new router is packed with a number of premium features and provides the perfect combination of performance and ease of use.
The AC2600 EXO router features amazing dual-band speeds of up to 2,533 Mbps1, a high performance dual-core processor for powerful wired and wireless network speeds, and AC SmartBeam technology which tracks connected devices for enhanced Wi-Fi speed and range. The AC2600 EXO router also features USB 3.0 and 2.0 ports for establishing a private storage to stream videos, photos, music, and files throughout the home. In addition, the router includes the latest MU-MIMO (Multi-User Multiple Input Multiple Output) technology, which provides a high-bandwidth Wi-Fi signal to multiple devices at the same time.
"The AC2600 EXO router is hands-down the fastest router in our lineup this year and is specifically designed for 4K streamers and gamers," said Oscar Reyes, vice president of marketing, D-Link Systems, Inc. "This router offers users the ability to maintain the strongest Wi-Fi signal on multiple devices at one time – whether streaming, gaming, surfing the web, or working from home, this is the router to rely on."
The AC2600 EXO router supports up to four data streams to maximize connection speeds to multiple devices simultaneously. Users can play an online video game on one device, while streaming 4K HD videos to another device at the same time, all with less buffering and lag for an optimal user experience throughout a home. The AC2600 EXO router also supports the latest 160 MHz bandwidth, doubling the throughput on support devices to help ensure the fastest possible speeds and to optimize intense data transfer. The combination of these features makes the router ideal for 4K HD streaming and lag-free online gaming.
More about the AC2600 EXO MU-MIMO Wi-Fi Router (DIR-882):
Dual Band Wi-Fi Performance – Up to 800 + 1733 Mbps in 2.4 GHz and 5 GHz
Powerful Dual-Core Processor – Boosts wireless and wired performance
MU-MIMO Ready – Delivers maximum speed for each device
4 x 4 Data Streams – Supports 4 data streams for increased throughput
80/160 MHz Support – Double bandwidth for intensive data transfer
USB 3.0/2.0 Port – Remotely stream stored music, movies, photos, and more
High Power Antenna – Wider coverage throughout a home
QoS – Prioritize network traffic for seamless streaming and gaming
DLNA Support – Compatible with DLNA supportive media players, game consoles and TVs
Advanced AC SmartBeam – Tracks connected devices for enhanced Wi-Fi speed and range
Gigabit WAN and LAN Ports – Maximizes performance of wired devices like gaming consoles and desktop computers for the ultimate gaming multi-media experience
Availability and Pricing
The AC2600 EXO MU-MIMO Wi-Fi Router (DIR-882) is available now for $149.99 through D-Link's vast network of retail and e-tail partners. Detailed specifications are available online at D-Link's website.