Introduction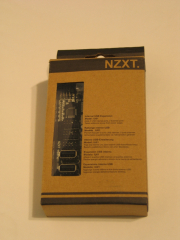 Back in the mid '90s, the state of external devices was a mess. Everything had its own proprietary connection, and you were sharply limited on how many devices you could plug in to one computer at a time. One keyboard, one mouse, one modem and one printer, unless you went to great and unusual lengths. External hard drives were only available through the expensive and finicky SCSI interface, and so saw little use outside of corporate and university settings. Plug-and-play was still a marketing myth, in these days of Windows 95 and the Pentium Pro. To remedy this deplorable state, a group of six prominent computer companies were just taking the wraps off of a new standard that promised to unify all these various functions into a single bus.
That standard was dubbed the Universal Serial Bus, or USB, and while it didn't really catch on until 1998, it has since transformed the landscape of computer peripherals. Keyboards, mice, printers, scanners, all came to use a common interface, with all having full hotplug support, and many requiring no special drivers beyond what the OS could supply. Alongside these older devices, a host of brand new devices such as web cams, flash drives and portable music players began to flourish. Today, the thought of a PC with no USB ports is a strange one, and for many power users, nothing less than a dozen ports will suffice.
Despite their small size, however, more than 4-6 USB ports is rare on most machines, and usually only two are accessible from the front panel. This presents a problem for the user who wants to connect his keyboard, mouse, gamepad, voice communications headset, Bluetooth adapter, WiFi adapter, iPhone, external hard drive, and 3-5 flash drives. I found all of these sitting on a friend's desk, attached through a series of daisy-chained USB hubs with his poor overloaded power strip crammed full of AC adapters. The cabling was a mess even Alexander wouldn't want to cut through.
If this description sounds familiar to you, than NZXT's USB Expander IU01 may be for you. Consisting of nothing more than a single printed circuit board and a pair of cables, it turns one of the USB headers on your motherboard into four, providing three headers and two internal USB ports.
NZXT's Take
Here's what NZXT has to say about this little oddball:
The IU01 addresses an issue common to most gaming PCs–that is a lack of substantial power and expandability from the front-panel USB ports. The IU01 enhances control and boosts power for front-panel USB devices by connecting them directly to the power supply as opposed to the motherboard, ensuring that there's always enough power to control your accessories and peripherals. The IU01 also adds six internal USB ports that are great for powering items that you don't need constant access too like a Bluetooth module or USB wireless router allowing you to free up the external ports for additional accessories.
Their numbering is a bit backwards there; I count three headers and two ports, for a total of six external and two internal. Still, there's no denying the utility potential of this device for the USB gadget hound. With a design this simple, it's bound to work, right? Well, we'll see.