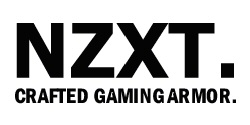 Introduction:
When on the look out for a new case to out fit your rig, you may have a peek over at what NZXT is producing. NZXT is still a young company, only being established in 2004. However, they have produced a fairly decent sized list of computer chassis, some with a very unique design and look. With the NZXT Khaos at hand, one can only speculate as to what NZXT has in mind as a "unique" and "unparalleled design." You may want to take your time looking over this hefty chassis, as it weighs upwards of 35lbs+ because its 2mm and 3mm thick aluminum construction and of course its quite large $400 price tag.
NZXT's Take:
"Khaos features breakthrough design in every category effectively satisfying the needs of the most power hungry PC Enthusiasts and Gamers."
The definition of a breakthrough is, "A major achievement or success that permits further progress, as in technology." I am a little skeptical as to the use of the word breakthrough. The Khaos does not seem from it's design to permit the use of term breakthrough for the definition provided. Maybe with a little prodding I can discover whether the NZXT Khaos can be considered a breakthrough in computer chassis category, or if it really does deserve such a title.