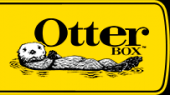 OtterBox™ manufactures a wide range of storage cases to hold such things as small electronics like cell phones, MP3 player and other personal items. The cases don't just hold your items; the cases protect them from water to depths of 100' and are even crush resistant. TechwareLabs was sent the 3500 Series dry box to test out and we were very impressed to say the least.
After the crush proof test, we didn't have 100' deep pool to test the depth test, but we submerge the 3500 Series case in a sink of water to test out if the case was still water resistant. Test consisted of placing tissues inside the case and then submerging it completely in water for several hours. The 3500 Series was then removed from the water and the exterior dried off and then opened. The tissue paper inside was still dry!!
Features:
Waterproof tested to 100 feet. Waterproof, crushproof and airtight protection for GPS units, cameras, small video cameras, hunting ammo, fishing supplies and so much more. The 3500 Series is available in black, yellow, blue and clear.
Exterior Dimensions: 8.813″ x 5.175″ x 4.179″
Interior Dimensions: 7.549″ x 3.606″ x 3.326″
| | |
| --- | --- |
| | |
| Pretty simple design by the looks of it, but the OtterBox™ line is built to last! | The inside is lined with a thin foam to help prevent the contents from sliding around. |
| | |
| --- | --- |
| | |
| The latches of the OtterBox ™ line are design to withstand the worst. | The main hinge of the 3500 is simple stainless rod to battle the elemets and last the life of the case. |