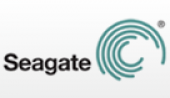 Introduction
For those who choose a laptop as their primary computer, storage space is an eternal problem. Between games, music, movies and pictures, the gigabytes can disappear before you know it. While this is true of any PC, notebooks have it doubly rough: they usually only have space for one drive, and that one has to fit the 2.5″ form factor. Laptop hard drives are under tighter constraints than their desktop cousins: they have to make do with fewer platters, and smaller; they have to run on less power; and they have to put out less heat. In practice, this means that laptop drives are slower and have lower capacity. This is the main reason why you can find 2TB desktop drives with little effort, while such a capacity in a laptop drive can't be had for love nor money.
Since many laptops only have one hard drive bay, upgrading their storage space means replacing the drive. The challenge, then, is to find a drive that has the space you need, at a reasonable price. Today, we'll be looking at one of Seagate's answers to this challenge, the Momentus 640GB.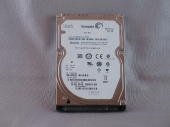 Seagate's Take
Key Features and Benefits

Seagate SmartAlign™ technology provides a transition to 4K sectors without the need for software utilities
Seagate Self-Encrypting Drives deliver government-grade encryption without performance degradation – protecting your data where it lives. Meets regulatory data security compliance requirements and is FIPS 140-2 Validated™ to protect Sensitive but Unclassified and Protected class data*
Seagate G-Force Protection™ technology can detect when your laptop is in a free-fall, swing the drive heads to a safe zone and keep the data safe.
7200-RPM and 5400-RPM speeds for customized performance and 8MB and 16MB cache size to enhance your application performance
640, 500, 320, 250 and 160GB models for 5400-RPM drives for high-capacity to entry-level and mainstream systems
750, 500, 320, 250 and 160GB models for 7200-RPM drives for high-capacity and high-performance systems
Some clarification is in order here. The page on Seagate's website that this is taken from is a single page covering the entire Momentus line. This model, the ST9640320AS, is a 5400RPM drive with an 8MB cache. It does not have the self-encrypting or g-force protection features mentioned above.
Test System
Since this is a laptop hard drive, we felt it appropriate to test it in a laptop. Testing was performed on the following system.
HP Pavilion DV9000
CPU
AMD Turion 64 X2 2.2Ghz
Chipset
GeForce Go 6100/nForce 410
RAM
2GB DDR2-666
Graphics
NVidia GeForce Go 7600
HDD
Seagate Momentus 640GB (ST9640320AS)
Operating System
Windows 7 Ultimate