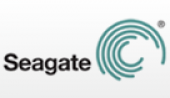 Introduction:
The  most common upgrades users can do to their PCs over the years have included adding additional RAM, or maybe a new video card, and for some the option to upgrade your hard drive from a 5400RPM drive to a 7200RPM drive. The lucky few who can afford the option to upgrade to a Solid State drive are limited to SSDs with little storage space due to present prices per gigabyte. The only SSD drives that are affordable to most end users are merely 80GB SSDs which is pretty small and doesn't leave much room for applications and/or games. There is a new option on the market provided by Seagate® called Momentus© XT which is a hybrid drive which has the storage of a SATA and SSD-like performance. If your looking for a small form factor hard drive with better performance than a 7200RPM drive, the storage capacity of SATA drive,  than think Hybrid. The Momentus© XT, a 7200 RPM hard drive with 32MB Cache and a 4GB SSD in one drive is a new product to the market and is quiet impressive. The price point is focused to be less in cost than a large capacity SSD and perform faster than a standard 7200RPM spindled SATA drive. The size of the 7200 RPM drive are 500GB, 320GB, 250GB which is plenty of space for those who are looking for a drive to store large amounts of data.
| | |
| --- | --- |
| | |
Specifications:
Specifications:
Capacity (GB)
500, 320, 250
Interface
SATA 3GB/s with NCQ
Cache (MB)
32
Spindle Speed (RPM)
7200
Solid State Memory, SLC NAND (GB)
4
Operating Shock: 2m (Gs)
350
Non-operating Shock: 1ms (Gs)
1000
Idle Acoustics (bels)
2.3
Seek Acoustics (bels)
2.5
Key Features:
Solid state hybrid drive delivers SSD-like performance with hard drive capacity options.
Adaptive Memory™ technology customizes performance by aligning to user needs for overall improved system response.
80 percent faster performance than traditional 7200-RPM drives in PCMark Vantage benchmark scores.
Low heat and vibration – quiet operation without giving up storage capacity and affordability.
OS- and application-independent – designed for any SATA standard laptop PC
Seagate ® 5-year Limited Warranty