Taitra Thermaltake Headquarters Conference

League of Legends, Gamer Rigs and Mods, Liquid Cooling, RGB LED flavored Mousepads, Keyboard, and Mice. Just say Thermaltake and the inner gamer begins to stir up from the deep busy day by day work week. Try and get away from the challenge of exciting and stressing your mind under strategic processes to overcome your opponent. Now try and do so without a proper cooling system, mouse dpi, keyboard swiftness and ergonomics to top off the comfort factor. You couldn't, you simply cannot perform at maximum capacity without the little details… Now try not squealing while walking through the main headquarters of Thermaltake with its own built in League of Legends gaming room. I couldn't.
Welcomed by Charlotte Chen we began the presentation into Thermaltake and their passions of the gamer's realm. Being gamers themselves (with their own sweet LoL room!!) they knew the importance of every millisecond of game time, every decision and missed opportunity to bring the gamer further away from the spotlight.  With their design team and engineers pairing together they make sure their products provide the best experience for the casual gamer all the way to the professional team player, and recently they've begun the MFC (Modding Fighting Competition) involving teams around the world being challenged at PC moding. A trailer found (click here) on their YouTube channel.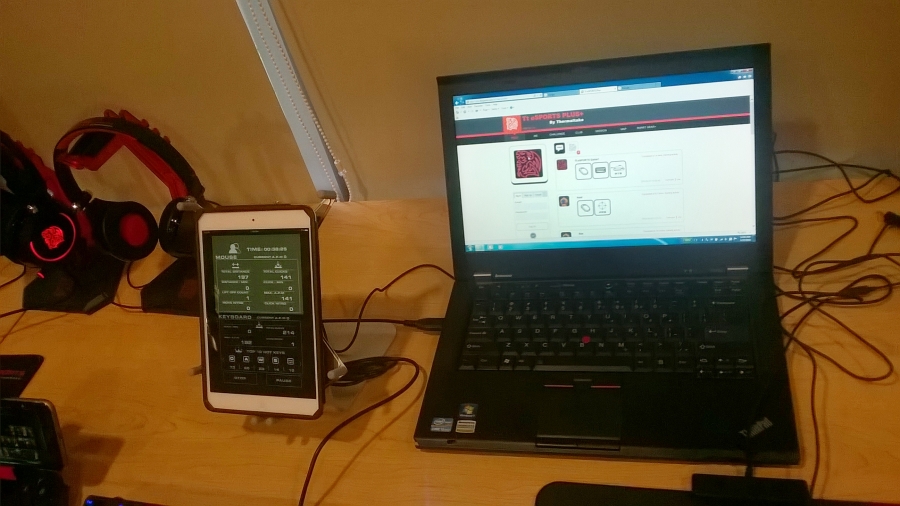 Afterwards Tt Alvin showed us a bit about the product line available from Thermaltake and hints at future products as well as provided us a tour of the headquarters (including the game room!).  They are beginning to create an automated system where gamers can have greater control over their system in personal gaming statistics as well as computer remote command control. With an app and an internal firmware level integration the hardware that Thermaltake is using will be capable of pinpoint accurate temperature monitoring and in all internal components including the power supply itself. With such hardware integration there will be also ways to wake up your computer from cold boot as well as control the shut down options. Currently there will be one model that is fully integrated with Smart Power Management (SPM) but Thermaltake hopes to begin partnering with manufacturers soon to begin integrating these modules. All by which, are controlled by your favorite iOS or Android app.
Click Here for a Demo of SPM.