Thermaltake New Products at Computex 2012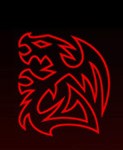 We had the opportunity to speak with Eric from Thermaltake. Eric is an avid gamer and explained to us the different mechanical switches available and what the difference is between them. We also found out why you want a mechanical keyboard for your next gaming machine and how the different types are suited to your individual style.
Take a look at our video:
In addition to their amazing line of mechanical keyboards Thermaltake released the long awaited update to the Soprano case as well as a full line of new gaming and audiophile headphones which you have to put on the appreciate. Both comfort and quality abound here and we can't wait to get our hands on some samples for testing. You can rest assured we will bring you the full review on all that you see here.
We did finally get to see and play with the new Level 10 mouse and while it did win a D&I Award from Computex we were surprised not to see it in the Best Of awards area. There are so few products that really redefine an entire class and raise the bar. The Level 10 case did that for the PC case and Thermaltake does it yet again for mice with the Level 10 mouse. If Thermaltake follows their trend you may look forward to a Level 10 GT mouse, though at $69 for the Level 10 mouse a GT version may not be forthcoming as it is already cheap enough. With design, specs, and great comfort the Level 10 is awesome.