Competitors
So how does it compare? While many bags similar to the Retrospective 6 provide for compartmentalized stationary or customizable padding inside the bag, some provide extra unnecessary padding that will either increase the size of the bag or limit the capacity of its holding chamber. The Retrospective uses a thin, yet stiff and supportive fabric that provides size compensation and safe support for items inside (protected from each other). While the Retrospective 10 provides a deeper chamber for those that need extra space for some bulkier equipment, my preference on size and diverse usability aligns well with the Retrospective 6.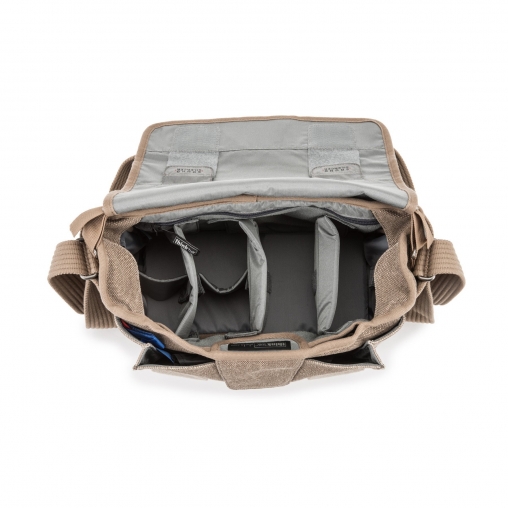 Out of so many bags that end up either falling apart by the seam or poorly constructed zippers/velcro, the Retrospective omits zippers as a whole and provides a diverse set of velcro that can be used in countless ways. For instance, during filming one might not want velcro from creating a ripping sound as you reach in to grab something from your bag so a sound silencer can cover velcro and prevents contact between the two ends. It's a simple idea, but so very useful.
The durability is my biggest concern when it comes to bags; if I fork over money for a high-quality product I would hope everything on there is either easily replaceable/fixable, upgradable, or the specific breakable techniques are removed (such as zippers and straps with those plastic latches that break after a year of heavy use). If you can't make them indestructible, do not put them on your bag and boast a high price! Of course, since most of these movable parts are indeed breakable velcro is the sure way to go.
Oh, Velcro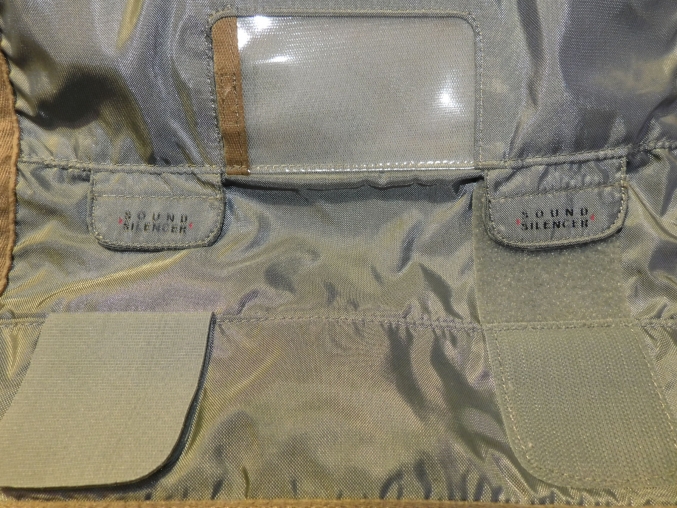 Ok, so velcro can over time wear out, depending on the quality. But since day one (about half a year of daily use and swinging from shoulder to shoulder and other Indiana Jones styled moves) the Retrospective 6 is as durable as day one. This makes me most happy, for I can expect this pattern to continue for years to come!
What about Tripods? The velcro surface area is large enough to be adjustable to compensate for a tripod to be hugged by the top bag cover and locked/adjusted into place for a sturdy carry. Maybe this was not an intended feature but I sure do appreciate the large velcro area for adjustability since the Retrospective 6 doesn't contain a deep chamber some computers will stick up from the top and if your using zippers or breakable latches expect those suckers to wear down as pressure from the lack of space overcomes the mechanical parts.
One very slight and easily missed detail is the side 'flaps' that keep items in place when the bag is closed. These are visible in the picture on both the left and right side of the inner chamber. There are also flaps that can hug whatever is sticking out, and being a regularly used bag with countless pens and pencils that I store for the Teacher on the go nothing has been lost thus far! Sometimes if a laptop is present the flaps must be adjusted to hug the corners of the laptop. These flaps act as a containment feature that keeps stuff inside, especially if you feel like today is the day to do some Indiana Jones moves.