X2 presents the SATURN real 5.1 gaming headset
Introducing the latest addition to the X2 series of gaming headsets, the SATURN real 5.1 surround sound gaming headset. This new high-quality and professional gaming headset is built with a high quality microphone, 3 speakers and a bass vibrator in each ear-cup. The Saturn series gaming headsets are designed with comfort, functionality and genuine gaming pleasure in mind. The Saturn 5.1 is connected by a single USB connector. Software to manage the headsets settings can be downloaded from our website. The line cable contains an extensive audio controller with which you can adjust the volume of the separate channels; Sub, Front, Center, Rear, Microphone and overall volume. Hear your opponent before you see him and dominate the game with this sophisticated gaming headset. X2 – All geared up!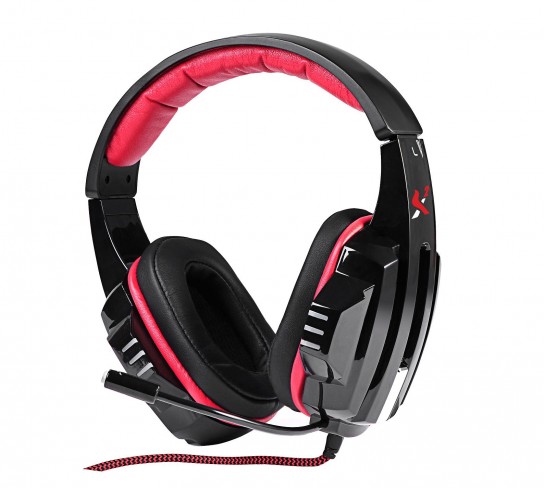 Main Features:
• Real 5.1 sound system
• Revolutionary sound quality
• Cool color scheme and design
• Lightweight, durable and comfortable
• Over ear cups and passive noise cancellation
• Flex microphone
• Extensive multi-channel audio-control unit
• Specialized downloadable software
• Backed by 2 year manufacturer service warranty
Compatibility:
The SATURN headset is compatible with PC, Notebook, Laptop, XBOX, PlayStation and many more
devices with USB port.
MSRP:
The SATURN, part number: X2-HS7601-USB retail price is USD 81.95 / EURO 59.95 (Ex VAT)
SATURN, X2-HS7601-USB : http://www.x2products.com/pc-accessories/saturn-x2-hs7601-usb/