What's in the Box? Closer Look.

Front of the Box:
be Quiet! Logo, Power supply name and output. 80PLUS Bronze symbol
"Quiet operation thanks to silence-optimized be quiet! Fan. High efficiency of up to 88%. High performance and stabilityfor CPU and GPU. Supports multi-GPU System." It reads on the left, and German on the right.
Back of the Box:
Provides the basic information, plus a diagram of what cables are with this specific power supply, plus the dimension of the power supply itself with images and some of it's top notch German engineering features on the right side.
Side of the Box: (Both sides)
Basically provides that features in other languages; German, French, Spanish and Polish. With Addition to some Awards they have won.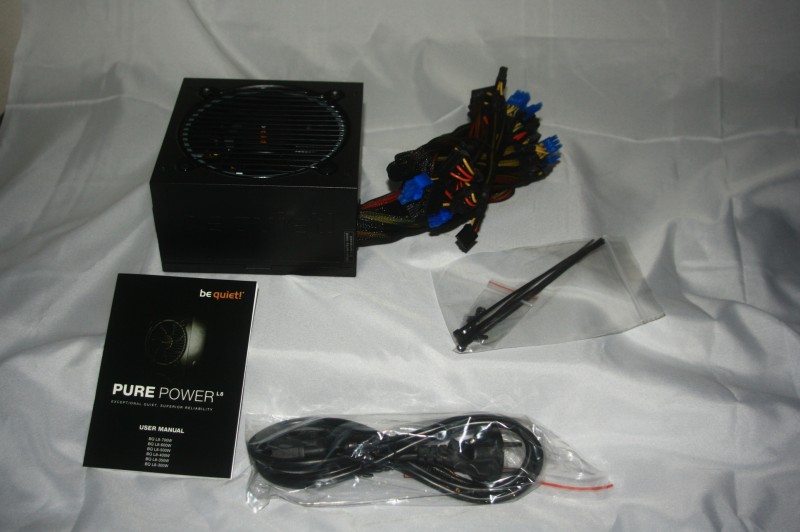 Inside the Box:
The PurePower L8 600w Power Supply.
PurePower User Manual.
Zip Ties.
Screws.
AC Adapter.
The typical stuff, except this one has a super duper awesome power supply!
The Power Supply: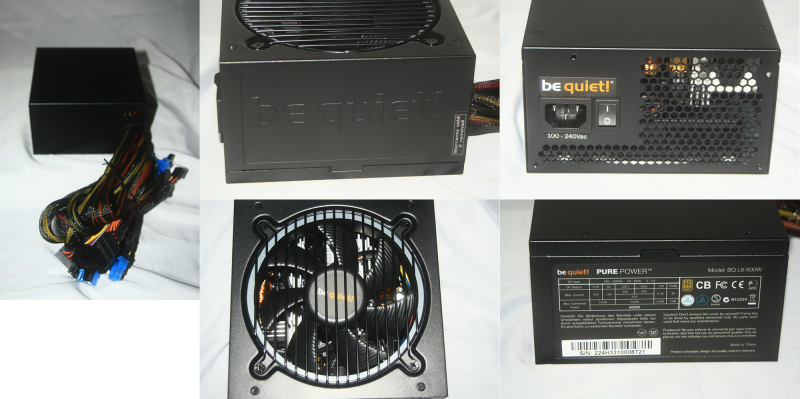 That fan, that you see in this picture is designed and only for be Quiet! Power Supplies and cooling solutions. Other than that, pretty basic Power supply stuff.
The Cables: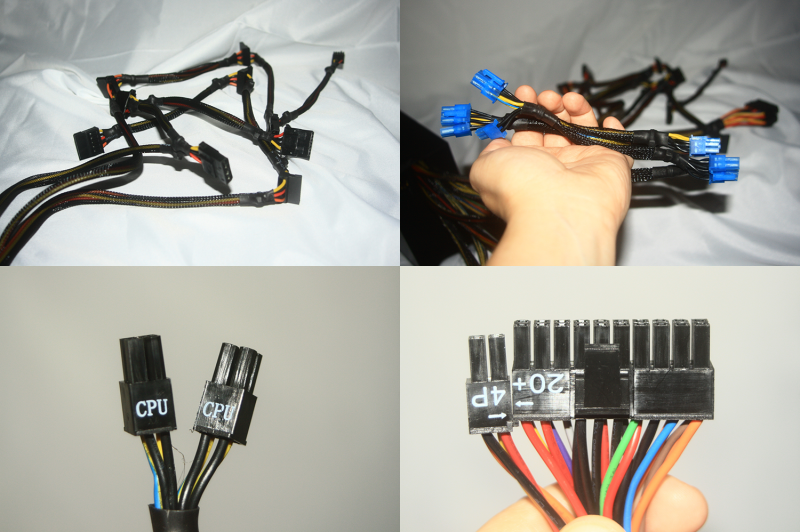 | | |
| --- | --- |
| ATX Mainboard (20+4 Pin) | 1 |
| P4+4 (CPU) | 1 |
| PCI-E 6+2 pin (GPU) | 4 |
| IDE 4-pin (HDD,Drives) | 4 |
| Sata 5-Pin (HDD, Drives) | 5 |
| FDD (Floppy) | 1 |