Features
The MX 6.0 with Red switches is very nearly silent; if I needed to send an SOS message in the dead of night and a pack of wolves triggered by the sound of keyboard sounds were surrounding me, I would trust this keyboard with my life. I'll just have do it very… very… slowly. (You'd be surprised how often this comes up.) The beauty of this switch itself is the feedback it provides as a push-back when typing, and the activation has to be a solid press down. There are no accidental key strokes while my hand is hovering or jumping from key to key.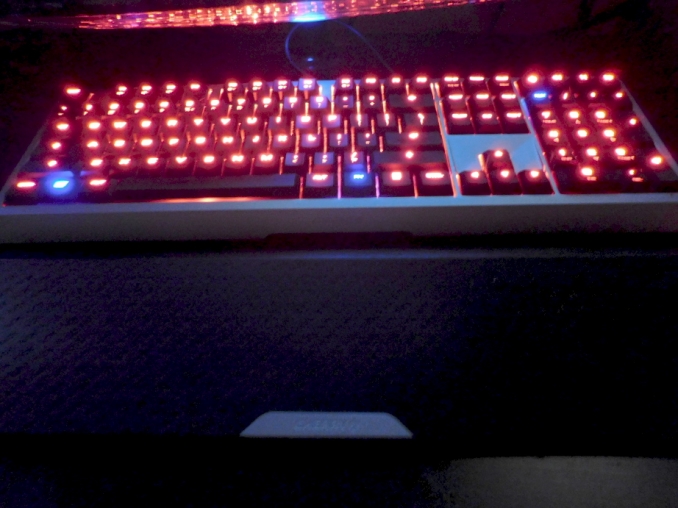 So it's important to distinguish the duo-product options in mind here, the key switches themselves and the keyboard housing, with Cherry your options are quite wide when it comes to customizing the keyboard for you. Regardless of what the keyboard will be used for; gaming, typing reviews/articles/essays, or just general usage on the keyboard each switch provides a unique feature to your repetitive key strokes. A list is here from the previous Cherry post: Cherry MX-Board 3.0 Blue Switch.
Here's a soundbite from the Blue and Red switches
Blue
Red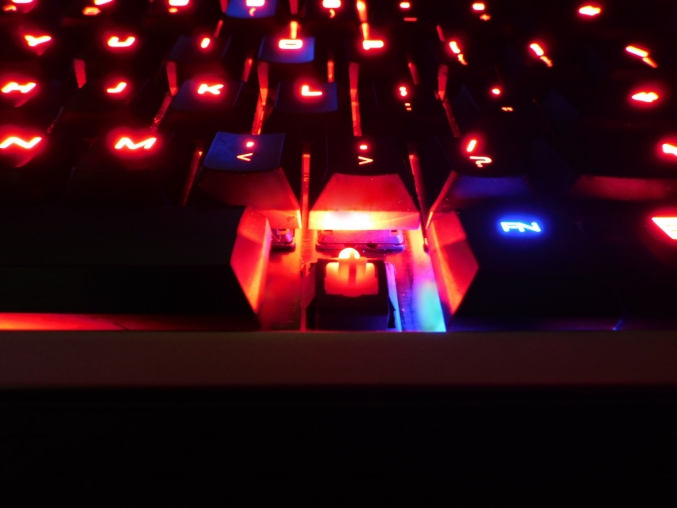 You can tell the immediate difference in clicks, as the Blue is meant for more of a type-writer tactile feeling while the Red is optimized for silence. Neither is universally right or wrong: it really depends on what your preference and/or usage is going to be.
The release point of the Red switch is much lower than the rest, letting me make honest mistakes and quickly retreat without activating the key, which helps with typing. More importantly, though, this forgiveness assists in game-play moments where decisions are key (no pun intended), and you only have one chance to set a chain reaction; you accidentally hit one button out of order and your whole team is dead. I know many gamers that can relate to this experience and how delicate the moment and mistakes can be.