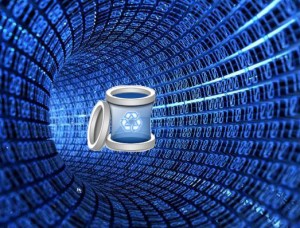 Article Written in Conjunction with Wil Halstead and Cody Smith
Oh My God The File is Gone:
That's the last thing most people want to have happen to them. Most computer users don't want to think about the potential for data loss as though if they think about it then it becomes more likely to happen. The reality of the situation is that there are some very simple things that users can do to reduce or prevent data loss. 99.9% of data loss is preventable, why not 100%. . . well the fact remains that a huge comet could impact the world and end everything. Aside from catastrophic Earth ending scenarios your data can be preserved.
"Enterprise; Kirk here. Two files to beam up". If you are reading this the likelihood is you have an e-mail address. Most don't realize that their e-mail can be used as a form of file backup. This becomes especially true for smaller size files. Easy to upload, easy to find, easy to recover, and ultimately not dependent upon your computer.
Virus and Malware Prevention or Virus and Malware Delay?
Truth be told, Norton, Mcaffee, Kaspersky and others cannot promise Virus and Malware prevention they can only offer a first line of defense. Now having a first line of defense is better than having no defense at all but it still doesnt guarantee you will not get infected. In fact it's our opinion that the reality is a more a matter of when rather than if. What virus and malware creators lack in ethics and morals they make up for in persistence and creativity. If you have a weakness for causes, nude celebrities, or current events, they will find and exploit it. Rest assured nothing is sacred to them and they don't care about the hard they will cause.
The purpose of my telling you this is not re-inforce to you to not to rely upon your virus protection to save you from data loss due to viruses or malware. It may catch some things but will eventually fail and if you don't update it it is even more likely to fail.