Features
Here, I will attempt to go over some features included in this router that put it in the gaming category.  For this, lets set a basis:
Mb = Megabit and MB = Megabyte.  Getting these confused can lead to a world of headaches.  For computational purposes, 8bits = 1byte.
Wireless speeds can be influenced by a vast number of places.  An obvious one with this router is the operational frequency 2.4GHz.  Often, 2.4 GHz is reserved for home phones and even some microwaves.  Over time, 2.4 GHz has been overpopulated causing traffic interference and thus signal degradation.
Web Interface
This routers web GUI is much kinder on the eyes than others I've seen.  EnGenius has separated all the settings into 2 groups: Basic and Advanced.  In the Basic tab, we have settings corresponding to WAN connection and routing, network settings, and wireless setup.  This tab would represent the average user just looking to have a working network access point.  In the Advanced tab is where we see the tweaking options setting this router into the gaming category.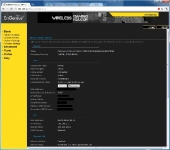 Virtual Server
From EnGenius:
The Virtual Server option allows you to define a single public port on your router for redirection to an internal LAN IP Address and Private LAN port if required. This feature is useful for hosting online services such as FTP or Web Servers and is only applicable to the INTERNET session.
Virtual Server at first glance looks very similar to port forwarding.  But taking a closer look it reveals it to be a very powerful tool allowing you to forward public ports to a private port at a one-to-one ratio.  What this means is easier administration of private ports to network nodes while leaving the public look the same.  With gaming, this allows you to host a public game server, say on port 5555, and forward it to a your computers 4444 port.  Pairing this with port forwarding allows redirection via Virtual Server and open port rules via Port Forwarding.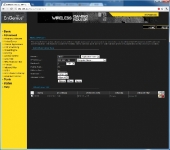 Stream Engine
StreamEngine automatically detects media applications and gives them priority on the network. StreamEngine uses hardware and software to improve the quality of media on home networks without any configuration
Stream Engine is probably more commonly known as traffic shaping (or data prioritization).  The Stream Engine allows the user to designate traffic that is more important than other traffic.  For example, one computer is using both Skype (VOIP) and downloading a file.  Usually what will happen when the download rate reaches maximum is both streams take a hit (download speed throttles and VOIP quality drops).  Setting up the Stream Engine correctly will tell the router to favor the VOIP connection and hold the automatically throttle the download connection.  This is a very useful tool for throttling background connections (file downloading) and favor the Gaming Connection.  Gone are the days of shutting off downloads to play games and forgetting to turn them back on again.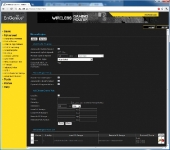 WiFI Protected Setup (WPS)
WPS is a useful tool for quick access via WiFI.  Instead of memorizing a passkey, encryption type, and security type; all you need is a 8 digit PIN.  Connecting is as easy as pushing the WPS button on the router (Located on top) and punching in the PIN.  Especially useful for the non-tech savvy.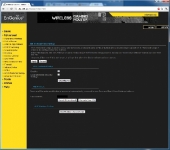 Wireless and Wired Speed Capability
1000 Mbps through wireless gives endless possibilities through a network.  This speed is definitly fast enough to do any sharing or media streaming (including HD).  The LAN ports are also on a switch meaning better handling of network traffic overall.  Wireless Speeds of 300 Mbps also are more than fast enough for HD Media streaming and gaming.
Other Features
Multiple SSID for "guest" network
Not Dual Band
Option for the Router to ping a computer.  (great for troubleshooting)