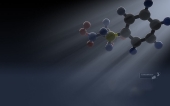 Folding@Home Distributed Processing Project
For years distributed processing projects have been running in order to speed up the research process. Distributed processing clients are programs that are run across multiple machines worldwide. This allows for the researchers to gain access to a wealth of information faster than if they were to use a supercomputer. One of the more popular clients is Folding@Home. This project uses the distributed processing client to gather information to aid in research for diseases and other illnesses. In response to these projects, many websites – particularly online forums – have taken an interest in forming teams that compete against each other for more 'points,' but there will be more on that later. This aids in 1) getting the word out about the clients and 2) in getting more people to participate in the distributed processing research. Think of it as a way to feel good about yourself for leaving your computer on for extended periods of time.
Now you might be wondering – what exactly does Folding@Home do? In short, it uses the idle CPU/GPU clocks to simulate the folding of proteins within the human body – more importantly, it simulates how they 'misfold,' which is the cause for many of the diseases among humans, such as "Alzheimer's, ALS, Huntington's, Parkinson's disease and many cancers" (http://folding.stanford.edu/). These clients allow researchers to better understand how proteins fold and in turn allow them to increase the amount of research that is being done in order to help cure people who have been struck by these diseases. In this article I will be going over how to install and configure a Folding@Home SMP client.