Introduction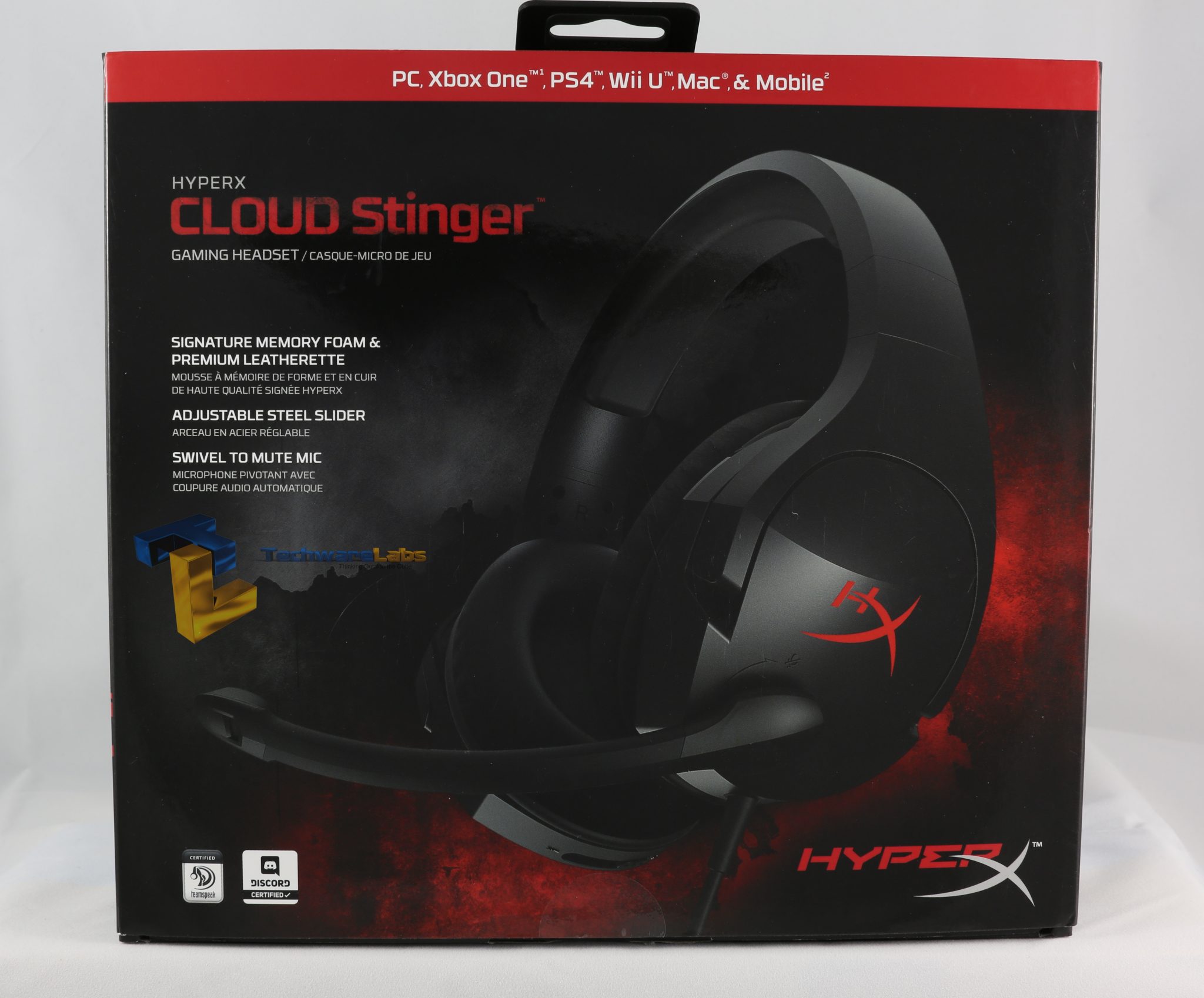 Today we have for you a HyperX Cloud Stinger gaming headset. This is the same headset used by professional gaming teams, Luminosity, Natus Vincere, teamliquid, and SK Gaming. The headset is an improved version of the HyperX Cloud line up of headsets. It has the same great sound and comfort of the previous gen, but a new, matte-black and uni-body design with swivel-to-mute boom/microphone and swivel over the ear pads that allow for convenient storage and transport. The headset can be purchased from all your major tech supply stores, and is 49.99$ as of the time of this review.

Read on to find out how the new Cloud Stinger performs against the competition. We will rock out, game out, and go out in this headset to test it in all environments and will let you decide if its worth the cost!
A little history
Back in 2002 Kingston launched a patented high-performance memory modules named HyperX. Ten years later they celebrated 25 years of unprecedented memory business, popularity and sales. Same year, 2012, they launch HyperX branded Windows-to-GO usb drive, and SSD drives. Next year in 2013, the drop the 1TB Predator 3.0, world's largest capacity USB 3.0 Flash drive. One year later the FURY modules for entry-level overclockers drops on the market, and allows for the beginners to feel the benefit of overclockable memory.
Kingston's HyperX Cloud Stinger was released for the commercial use in August of 2016, allowing all the gamers who used the original Kingston HyperX Cloud, and Cloud Revolver, to grab this 49.99$ headset and experience true performance at a margin of the price.