LG G Watch R Smartwatch Review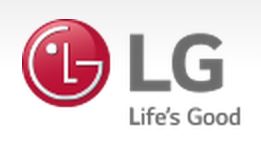 Pros
Cons
Rating

Metal Housing with Raised Bezel
High Resolution Display
IP67 Water and Dust Resistant

Techware Labs Rating:

7 out of 10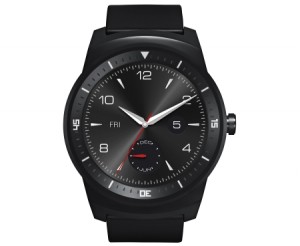 You already know about smart watches or you wouldn't be here reading this.  The latest in wearable technology allows you wrist access to many of the features you love on your smart phone without having to take it out and turn it on. A quick turn of your wrist and you can check a myriad of things limited only by the ever expanding available android wear applications.
This review will be a bit different from others I have done in the past as it will reflect my real life purchase of the LG G Watch R and the facts and experience that led to the decision. I hope it will help you when making your decision for a smart watch.
The First Question:
Do I need a smart watch? I would argue everyone does but that's my opinion. Before you go much farther you have to decide if you really need a smart watch. As of today what a smart watch can do is limited by the applications available for it.  There are also varying degrees of what is considered a smart watch. Fitness Bands are not smart watches. Their purpose is different and as a general rule their capabilities are much more limited. Then their are watches that relay information in a one way fashion, meaning from your phone to the watch but not the other way. The Martian Notifier is a great example.
A true smart watch is capable of a two way exchange of information. The LG G Watch R is a true smart watch, as is the Moto 360, and the recently available Asus Zenwatch. Each of these allows for communication to and from the watch. Each has a color display, and each is equipped with a touch screen.
Back to the original question: Do I need a smart watch? Well if you would like to be able to check what that notification buzz was on your phone without having to turn it on then yes. If you would like to be able to check and send text messages, yes. If you would like access to check who an incoming call is from, yes. If you would like a customization watch face capable of displaying a multitude of information, yes. And all of this without ever taking your phone from your pocket or purse.
I'm a geek, I need a smart watch.
Selecting the Right Smart Watch:
Selecting the smart watch I would purchase and wear was a much more difficult decision than I thought it would be. As smart watches go the Moto 360, Apple Watch, Asus Zenwatch, and Samsung Gear series receives most of the attention. Each of these has their pro's and con's. Before we go much further I will state that the Apple Watch was never even in the running. I am not an Apple owner and the pricetag on the Apple Watch was more than I wanted to spend, not to mention its not yet available.
I narrowed down my selection to the Moto 360 with its large screen, and the Asus Zenwatch. I ruled out the Samsung Gear series of watches, while attractive and functional, they require the use of a Samsung phone unless you wish to root the watch and risk the warranty and also live with reduced functionality.
Immediately I was hit with flaws concerning both the Moto 360 and the Zenwatch. The Moto 360 has gained some degree of infamy for the "Flat Tire" look. This refers to a portion of the screen at the bottom which has been carved out to allow for the ambient light sensor and other hardware. At least that's the justification, I dont buy it. Other smart watches accomplished their designs without eating away at the screen in such an obvious fashion. This wasn't the only of the Moto 360's flaws, it also had initially a deplorable battery life and there are reports of the back of the watch cracking due to stress as its also glass. Ultimately I could forgive all of the above issues and moved away from the Moto 360 for what seemed to me the most obvious of flaws as well as its strongest point. The front face is entirely glass, and while this makes it very attractive, I just know at some point I'm going to break it. A real shame as I really liked the overall design, the wireless charging dock, and the premium leather band as well as metal bands.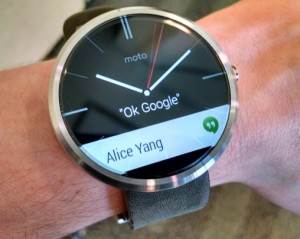 Moving along to the Asus Zenwatch. As some of you may know I am a big fan of Asus products, they are always high quality and the Zenwatch is no exception. The Zenwatch is easily the most fashionable of all the smart watches available right now. Unfortunately Asus also has the reputation of making the bezels overly large on just about all their products that have a screen. The Zenwatch is not an exception here. When the watch face is lit there is a noticeable border around the watch that I just cant forgive. For the same reason I found the Moto 360 so attractive, I find the screen border on the Zenwatch ruled it out. A real shame too as otherwise it was my #1 choice. It's the cheapest of the available choices, looks the most fashionable ,and is the thinnest. Better luck with V2 Asus.
I quite literally and by accident ran into the LG G Watch R at my local Best Buy retail outlet. The LG G Watch R was NOT on display, it was hiding on a shelf out of the limelight. Price point was competitive with other smart watches at $299. As is my habit I immediately did some homework. The facts about the LG G Watch R started to make it a great choice for me.
Metal Casing not plastic.
Raised Round metal bezel will help reduce screen breakage.
Uses Standard Watch Straps
IP67 Durability
Round High Resolution Screen (320 x 320)
Snapdragon 400 processor
Full Circle P-OLED Display
410mAh Battery
It was looking good for the LG G Watch R, a higher res 246ppi screen than the Moto 360 at a sightly smaller size of 1.3″ vs 1.5 means the LG is will be sharper and sip less energy with its P-OLED display. Time to try it on.