Mushkin ECO2 240GB 7mm SSD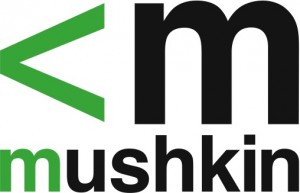 Selecting the right hard drive for your laptop or PC just became a bit easier thanks to Mushkin. The introduction of the ECO2 series of SSD's brings the price per gigabyte down to well below .50 cents, and it does so with reliability and a trusted brand name. With read speeds up to 550MB/sec and write speeds up to 530MB/sec you are getting a very competitive SSD at an excellent price that is suitable for all of your storage needs. The ECO2 is being introduced in 120, 240, and 480GB capacities and while you would think that at 480GB the price tag would be similarly inflated the 480GB version retails for a mere $159.99 making it the best SSD deal we have seen.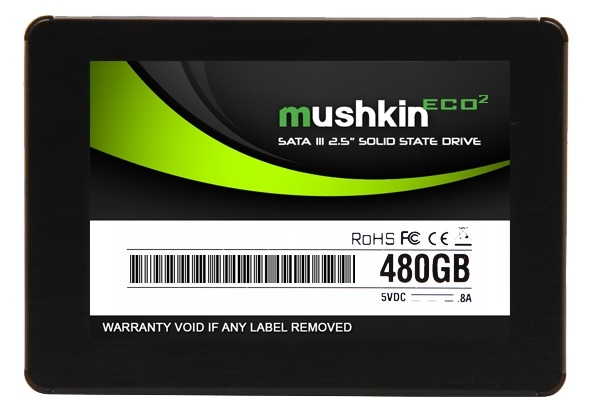 TechwareLabs strapped the 240GB version of the Mushkin ECO2 into an ASUS gaming laptop for some benchmarks and testing but before we get into the results lets see what Mushkin has to say about the new ECO2:
ECO2  —  240GB Solid State Drive — MKNSSDEC240GB ECO2
3 Year Warranty
Quality guaranteed – we offer a 3 year limited warranty on this product
Optimal Data Flow
Optimized for dependable and reliable data flow
 
TRIM Support
TRIM Support when used with compatible operating system
Shock-Resistant
Designed for continued reliable function
Specifications:
| | |
| --- | --- |
|  Capacity: | 240GB |
|  Dimensions: | |
|  Temp. Range: | 0-70°C |
|  Read Speed: |  up to 550MB/sec |
|  Write Speed: |  up to 530MB/sec |
|  MTBF: |  2 million hours |
|  Controller: |  SF-2200 |
|  Interface Type: |  SATA 3.0 (6Gb/s) interface (backwards compatible with SATA 3Gb/s and 1.5Gb/s) |
|  Warranty: |  3 years limited |
|  IOPS: |  87,000 (4K random write) |
|  Access Time: |  <0.1ms |
SSD Controller:
The ECO2 is based on the Seagate Sandforce 2200 controller (SF-2241) this is a four channel controller with the following key specs:
■ Second-generation flash controller
■ SATA 6Gb/s with NCQ support
■ Automatic AES-256 and AES-128 hardware double encryption
■ DuraClass™ technology delivers – Award-winning performance – Best performance per watt
■ TCG Opal 2.0 and eDrive security (optional add-on)
■ Supports the latest 16 nm, 19 nm, 20 nm-class, and 30 nm-class SLC and MLC flash memory
■ Highly intelligent block management and wear leveling optimizes SSD longevity
■ Single-chip solution eliminates external memory — saving cost, power, and space
■ Power balancing settings to optimize performance and energy consumption
■ Ultra-low power mode and DevSleep support
■ Complete solution — ASIC, FW, turnkey reference designs, tools, documentation, and support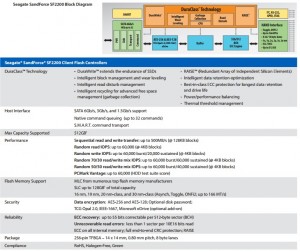 Mushkin backs up the ECO2 with a 3 Year Limited Warranty and claims some pretty impressive numbers for access and read/write rates. Does the new ECO2 live up to these claims? Let's find out.