Mushkin ECO2 240GB 7mm SSD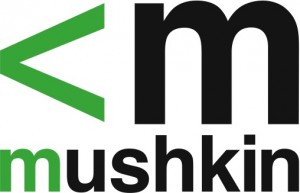 Testing:
As we mentioned earlier we installed the new Mushkin ECO2 240GB SSD into an Asus gaming laptop for testing. Our test system was configured as follows:
Asus G75VW
Intel i7 3630QM
16GB DDR3
Windows 8.1
Geforce GTX 670M
Lite-On SSD (LAT-256M3S)
Mushkin ECO2 (MKNSSDEC240GB)
We ran a couple of standard SSD and HD benchmark utilities and these were our results:
NOTE: In all benchmarks the first screenshot is our reference 256GB Lite-On SSD.
CrystalDiskMark
AS SSD Benchmark
AS SSD Copy Benchmark
AS SSD Compression Benchmark
HD TUNE PRO
Conclusion:
What we see here is a very capable good performance drive. The Mushkin ECO2 drive has good access times, low latecy, and decent read/write speeds. While the ECO2 does technically hit its advertised speed rating of 550/530 those speeds would only be seen under ideal circumstances and in compressed data. Realistically the ECO2 is better suited as a day to day drive that is perfect for those on budgets or who don't want to spend the price premium that other slightly faster drives demand. The ECO2 is not an all star in the performance department but it is an all star in the price department. There it will flourish as the ECO2 delivery surprising performance for your dollar.
At the end of the day the Mushkin ECO2 is a drive that I would much more readily pay for if I was building a new rig over a drive that might cost twice as much and only offer a small overall increase in performance. The Mushkin drive is backed by the three year warranty and is a big name brand that I respect and trust. Those things mean something to me as a consumer and they should be taken into account by you as well.
For respectable performance that is leagues ahead of standard hard drives and available up to 480GB capacity the Mushkin ECO2 line is a clear winner. It brings SSD's into an amazing price category that was before reserved for regular hard drive consumers. There is no longer any reason for you to hold back from using an SSD is every system you own.  The Mushkin ECO2 deserves our Performance Value Award for its superior performance vs price ratio that is backed by a name brand and excellent warranty. The ECO2 is the first Newegg Exclusive product line and can be purchased here.
Mushkin ECO2 60GB
Mushkin ECO2 120GB
Mushkin ECO2 240GB
Mushkin ECO2 480GB