Introducing the Beta:
When you're looking to build a sick rig on a budget, one of the first places you can shave a little cash off, is the case. Unfortunately as anyone who has ever bought a cheap off the shelf case can tell you there are some severe drawbacks, from sharp edges to shoddy construction. Sometimes the construction on these "budget" cases are so bad you are better of mounting your board to plywood and calling it a day. Join my medical team and In reviewing the Beta case from NZXT.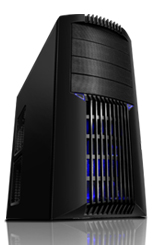 NZXT's Take:
Announcing the BETA, a mid-tower steel case that delivers gamers a chassis designed for tremendous value without sacrificing performance. Built for maximum expandability, BETA expansive jet black interior provides ample room for 4 external 5.25″ drives, 5 HDD racks, and fits large 10.5″ performance graphics cards. NZXT continues their expertise in effective cooling by offering BETA users expanded cooling that directly cools video cards and CPU with 4 120mm fans (1 front, 1 rear, and 2 side) and a meshed front panel that improves airflow. The front 120mm fan can fit thicker fans like the Scythe Ultra Kaze that can help maximize airflow. Additional features like screw less installation for 5.25″ drives/hard drives and top mounted USB/Audio enhance ease of installation and convenience for gamers.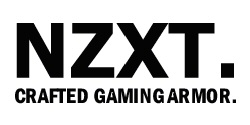 Tech Specs:
MODEL
Beta Series
CASE TYPE
Mid Tower Steel
FRONT PANEL MATERIAL
PLASTIC
DIMENSIONS (W x H x D)
200 X 430 X 501 mm / 7.87″ x 16.9″ x 19.7″
COOLING SYSTEM
FRONT, 1 X 120mm Blue LED (included)
REAR, 1 X 120mm

SIDE, 2 x 120mm

DRIVE BAYS
9 DRIVE BAYS
4 EXTERNAL 5.25″ DRIVE BAYS
5 INTERNAL 3.5″ DRIVE BAYS
Screwless Rail Design
MATERIAL(S)
Steel with black finish
EXPANSION SLOTS
7
POWER SUPPLY
500 WATT PS2 ATX 12V 2.0 ( OPTIONAL )
WEIGHT
7.28 KGS (W/O Power)
MOTHERBOARD SUPPORT
MOTHERBOARDS: ATX, MICRO-ATX, BABY AT