Packaging:
Here is a quick look at the box!
Front: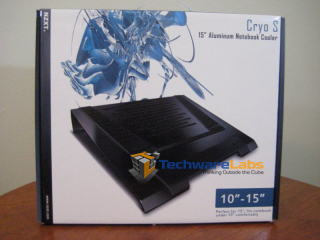 A Closer Look:
With a closer look at the back of the Cryo S, you can see its extra USB ports and fan speed wheel: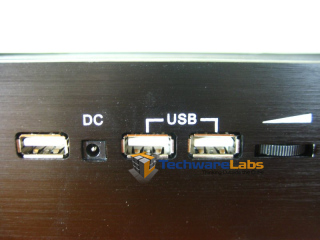 A good view of the (2) two 120mm fans on the underside!: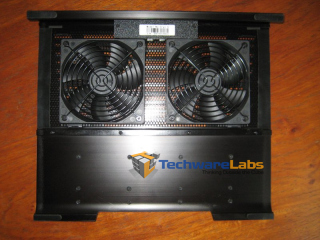 You can see that the Cryo S has very simple yet effective design and packaging. The Cryo S works right out of the box, all you have to do is plug it into the wall or a USB port into your notebook. The manual also includes multiple languages for those english as a second language users!